This article is more than 1 year old
Samsung unwraps MacBook Air beater
Thin'n'light... and very stylish
IFA Samsung promised its X360 "premium" laptop would be "lighter than Air" - it isn't, but it's a smartly spec'd thin'n'light notebook nonetheless.
Based on Intel's Centrino 2 technology, the 16.7-30.9mm-thick X360 will come with a range of Core 2 Duo ultra-low voltage processors, one to four gigs of Ram and integrated graphics.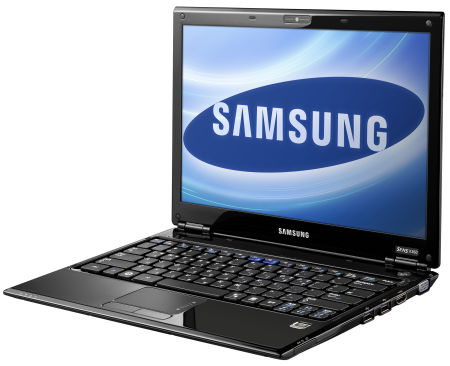 Samsung's X360: no relation to the Xbox 360
The Air/Sony-esque lozenge-style keyboard's coated with an anti-bacterial coating in case you lend it to someone with personal hygeine issues. It's not backlit, though.
The X360 sports a 13.3in, 1280 x 800 LED-backlit glossy wide display and ports a-plenty: ExpressCard 34, seven-in-one card reader, three USB, VGA, HDMI, Gigabit Ethernet and analogue audio. But it's also dockable for extra portage. Handy, that, because there's no built-in optical drive.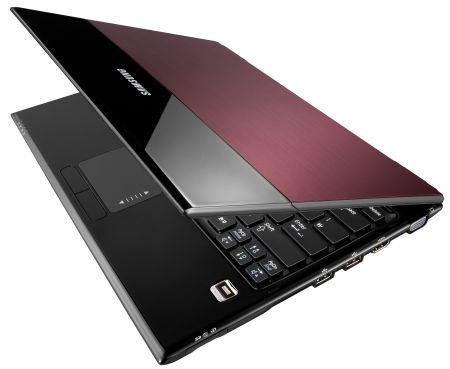 802.11n Wi-Fi comes as standard. So does Bluetooth 2.0+EDR. And Samsung promised WiMax and HSDPA connectivity in new models that will ship toward the end of the year.
The whole thing weighs 1.27kg when it's fitted with a 64GB or 128GB SSD and the standard six-cell battery. Samsung touted a headline battery life of over ten hours, though executives admitted that falls to just over six hours' "real world usage".
The X360 will ship with Windows Vista in October aound Europe and the world. Pricing will range from €1500 to €2000.
Samsung X360 Photo Gallery here
IFA 2008 complete coverage