Comment IBM claims its storage software revenues have grown by almost three times as much as EMC's and double HP's, as reported by IDC. Yet IDC's data shows HP growing faster than IBM and Symantec growing at more than twice IBM's rate in Q2 2008. But this is Big Blue arithmetic, where numbers can't be taken for granted.
IDC's report, the Worldwide Quarterly Storage Software Tracker, September 2008, refers to the second quarter of this year and the base numbers are:
EMC - $745m revenue and 8.7 per cent revenue growth compared to Q2 2007
Symantec - $588m and 26.9 per cent growth
IBM - $409m and 12.3 per cent growth
NetApp - $239m and 11.3 per cent growth
HP - $147m and 12.5 per cent growth
CA - $136m and 5.2 per cent growth.
In Q2 '08 the whole storage SW market was worth $3.076bn and grew 14.2 per cent from Q2 '07 to Q2 '08. Only Symantec grew faster than the market average.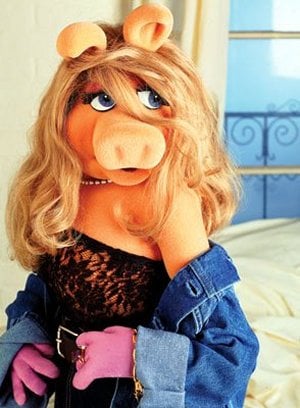 Back to IBM
In Q2 2008 IBM grew less than the market average and so lost part of its share, as did every other top five vendor, to Symantec. IBM also grew at a slower rate than HP. A year ago, in Q2 2007, IBM had a 13.5 per cent market share - it has since fallen to 13.3 per cent in Q2 2008. Every other top five vendor's market share has also fallen in the face of Symantec's remarkable rise. EMC's Q2 2007 market share was 25.4 per cent - it's fallen to 24.2 per cent, and HP's Q2 '07 market share was 4.9 per cent, but it's now fallen to 4.8 per cent.
This is how IBM presents the IDC data: It's headlined IBM Outpaces Overall Storage Software Growth For 13th Consecutive Quarter and contains this statement: "IBM grew storage software revenue more than 14 per cent year-over-year on a rolling four quarter basis, nearly three times the growth rate of EMC and nearly double that of HP, as reported by IDC."
So, over a period in which IBM lost 0.2 per cent market share and HP lost 0.1 percent, IBM claims it grew nearly twice as much as HP on a rolling four quarter basis. Wonderful, but only a very small cigar. EMC however is still earning almost twice as much storage revenue as IBM. Tellingly, the two vendors ahead of IBM in Q2 '07 had a combined market share of 42.6 per cent then. They now have a combined share of 43.3 per cent - the gap between them and IBM has grown larger.
IBM has lost ground in the storage software market, yet it presents the data as if it was winning big time. We're left thinking thoughts of lipsticks and pigs. ®