This article is more than 1 year old
Intel axes five plants, 5,000 workers
And maybe more
Intel plans to close chip assembly plants in Malaysia and the Philippines and end US wafer fab operations in Oregon and California as part of a restructuring plan that will affect as many as 6,000 employees worldwide.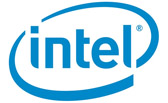 Today, the chip giant announced that it will "consolidate and streamline some older capacity" without affecting the deployment of newer 45-nanometer and 32-nanometer chip designs.
Intel's cutbacks arrive a week after the chip giant reported a 90 per cent drop in net income for its fourth quarter 2008 due to sliding demand for computers worldwide and a billion-dollar write off.
The company said it plans to close two test facilities in Penang, Malaysia and one in Cavite, Philippines.
Intel will also shut down US wafer fab production at its Fab 20 plant in Hillsboro, Oregon and its Silicon Valley D2 facility in Santa Clara, California.
Intel expects between 5,000 and 6,000 employees worldwide to be affected. Company spokesman Chuck Mulloy tells us the 1k range is provided because some employees may be offered jobs at other Intel facilities. There are other Intel plants near the Penang and Oregon facilities, though workers at Penang would have to relocate to another city.
Intel said it's not providing the number job cuts for each site.
Mulloy said workers were informed over the last 24 hours, and the closures will take place through the end of the year. ®