Samsung has unveiled two compact cameras that introduce a couple of world firsts for display quality and shooting capability, the company claimed.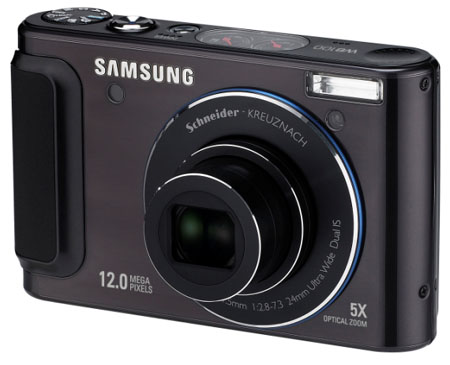 Samsung's WB100: first camera with a 3in, 640 x 480 AMOLED display?
The WB550 and WB100 are, according to Samsung, the world's first compact shooters to be equipped with 3in, 640 x 480 AMOLED displays, which boast "better contrast" and a "brighter screen" than conventional LCD displays can produce.
A 10x optical zoom and a 24mm wide-angle lens has also been fitted onto the WB550.
Both 12Mp cameras also have an HD movie capture mode that allows the user to "pause and re-record" HD videos into a single movie clip. Samsung didn't say what resolution the cameras will shoot at - we guess 720p.
Most of the duo's other features are ordinary. The 11 pre-defined image settings will automatically set-up the camera for, say, night or portrait snapping, while image stabilisation should eradicate any blurring.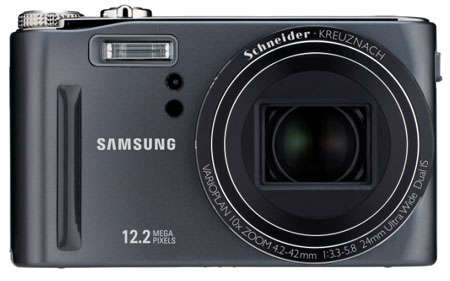 The WB550 has a 10x optical zoom and a 24mm wide-angle lens
Face, blink and smile detection feature on both cameras, in addition to a beauty shot mode that retouches facial skin for a brighter and smoother skin tone.
The WB550 will be available in black and "Dark Grey" body colours, while the WB100 will be packed in either a black or silver shell. Both models will be available in April, priced at £300 and £330 ($481/€376) respectively. ®