Review Last year, getting 500GB out of a big desktop external hard drive was impressive. Now, you have have half-a-terabyte of storage in the palm of your hand. Literally, if you happen to have LG's new XD2 about your person.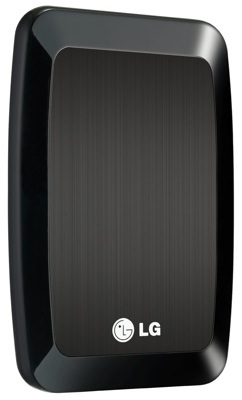 LG's XD2: certainly not a PDA
Taking design cues from Samsung, its South Koran rival, LG has fashioned the XD2 in a black shell that's flat on the matte top and gloss bottom until it angles gently to edge about a centimetre in from the rim. The sides, broken only by the join where the two halves of the casing come together, are very gently convex.
All this has the odd effect that, if you hold it upright in your hand as you might a mobile phone, it resembles a old-style PDA. The lack of a screen and a place to stash the stylus shatter the illusion; the presence of a mini USB port and a big blue disk activity light show the XDA XD2's real function.
There's a thing: the light and USB port are on the same edge, so if you're one of those folk who like to keep cables out of the way, you won't easily see the LED.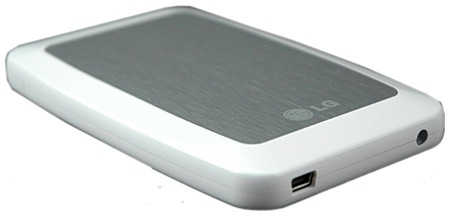 The activity light's at the back, to the right of the mini USB port
Be careful when you unhook it, then, because the XD2's on-board 2.5in drive is entirely bus powered. Yank the cable while the light's flashing to show the drive is in use, and you could damage your data.
Sponsored: Webcast: Discover and secure all of your attack surface