This article is more than 1 year old
LG parades 'first ever borderless' TV
But not bezel-less...
IFA LG has launched what it has labelled as the world's first range of borderless LCD TVs.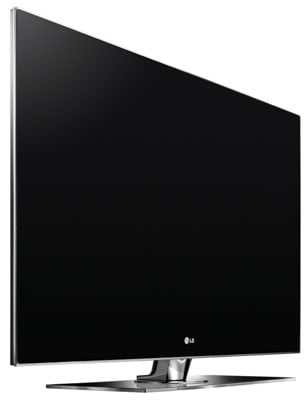 LG's SL9000: bezel-less?
The firm unwrapped the range in Berlin yesterday, but - as journalists debated the benefits of a TV able to display images right to the very edge of the device - Register Hardware discovered that LG's sets don't do what the name suggests.
'Borderless' is more about freedom, according to LG, because the range apparently gives owners the freedom to, say, transfer images over Bluetooth.
"You will live better because of the infinite freedoms that the LG borderless TV will give you," LG said.
The sets are borderless in the physical sense, to an extent. An injection compression moulding process followed by film laminating technology results in glass running right to each model's very edge – much like on some Apple laptops.
But if you thought borderless meant the range can display images to the very edge of the screen – forget it.
LG's created two versions of the borderless TV: the SL8000 and the SL9000, each with key differences.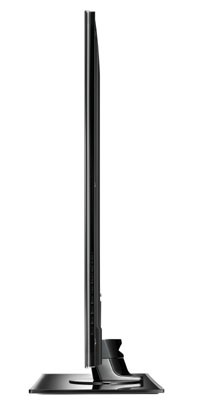 Transfer documents over bluetooth
For example, the SL9000 boasts a 3,000,000:1 contrast ratio and 100Hz refresh rate. The SL8000, however, only has a 150,000:1 contrast ratio - yet a 200Hz refresh rate.
Both sets display 1080p content and are capable of 24p 'real cinema' image reproduction. The SL9000 measures 29mm from front-to-back and the SL8000 45mm, but both have integrated speakers described by LG as "almost" invisible.
LG hasn't announced a formal UK launch date or starting price for its borderless TV range, yet. ®