Blur Switzerland more, Google ordered
Street View privacy jam rolls on
---
Switzerland's head of federal data protection has told Google that his country is still not sufficiently blurry on the Great Satan of Mountain View's Street View service, despite the company agreeing to further obscure faces and number plates.
Hans-Peter Thür ordered Street View offline ealier this month because "many faces and car registration plates were clearly visible or were insufficiently obscured".
Google promised "significant improvement" in in the blurring, but Thür has now decreed that "there were many problem pictures that did not respect anonymity, particularly in private roads and gardens", as Swissinfo puts it.
Furthermore, Street View must also "pay particular attention to blurring such places as hospitals, schools and prisons". If it doesn't toe the line within 30 days, Thür says he may take the matter to the Swiss Federal Administrative Court.
Google described itself as "very disappointed" with Thür's stance. It had apparently complied with the privacy supremo's previous demands, only for him to "change his position a few days later".
At time of writing, Swiss Street View is still available, as you can see from this fine view: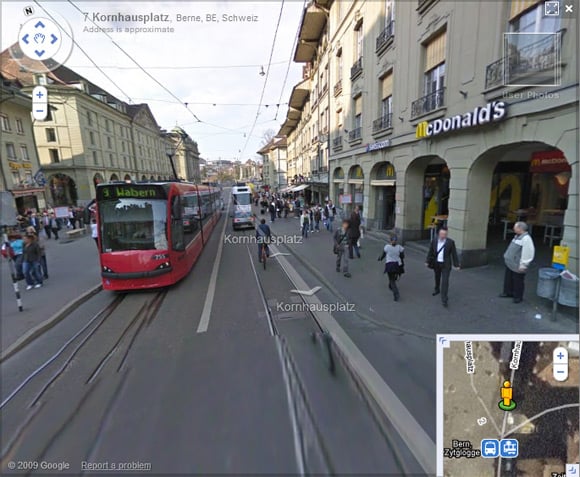 ®