Samsung X520 notebook
Nine-hour battery life – hit or myth?
Review With smooth, curved edges and an eye-pleasing design, the 15.6in X520 slips into Samsung's new X-series range. There are two other X-series models: the 11.6in X120 and 14in X420. The focus is on mobility here and, as such, all feature so-called CULV - Consumer Ultra-Low Voltage - processors and integrated graphics from Intel.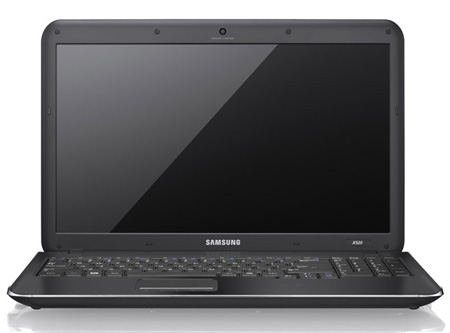 Samsung's X520 – a robust offering?
When first announced at IFA earlier this year, Samsung made something of a bizarre marketing move by proudly proclaiming the batteries powering the X-series will not explode. Good news for those with an adverse reaction to spontaneous combustion then, and we're happy to confirm the X520's battery remained free of flames during testing. As well as not exploding, Samsung also claims the battery will last a nine-hour road trip from Paris to Barcelona. We'll come to our own battery tests in a moment.
According to Samsung, the X520 is extremely robust and "doesn't need any extra protection". We wouldn't go quite this far, and while the chassis is by no means flimsy, it does have some weak points – pick it up with a firm grip and you'll hear a bit of creaking, especially around the optical drive.
We've no complaints about the laptop in terms of style. The silver lid has a smooth, scratch-proof coating, while on the inside an attractive, silver chrome-effect rim surrounds the keyboard. The X520 finds room for three USB ports, all of which are situated on the right side of the chassis alongside the DVD writer. Lan, audio in/out, VGA-out and HDMI ports are found on the left.
The low-profile keyboard is almost identical to the one found on Samsung's R720, and comes complete with a numeric keypad. Samsung's made good use of the space available, and the only keys to suffer being slimmed down are the arrow keys. They're not too fiddly, though, and we soon got used to their size during testing.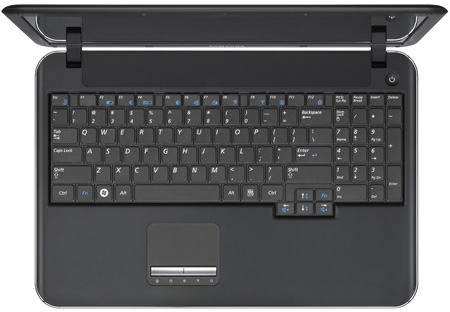 Keyboard flexing casts doubt on ruggedness claims
While there's very little flexing on the main keyboard, the numeric keypad feels more like a miniature trampoline. Somewhat worryingly, you don't have to press down too hard before you can hear it bashing against the optical drive beneath. Considering Samsung is highlighting the X520's robustness, we're surprised this design flaw has slipped through the net.