ROTM A woman is suing Chicago's regional rail system for injuries sustained when a toilet she used "exploded" underneath her.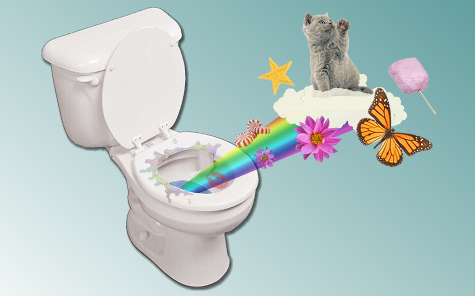 Artist's (tasteful) interpretation of an exploding toilet.
In a complaint filed in Cook County Circuit Court in Illinois, Julianna Mandernach accuses the Chicago Metra line of negligently allowing public access to the train's baleful bowl when it knew — or should have known — the toilet was in desperate need of repair.
Mandernach claims after flushing the toilet aboard the Chicago to Rock Island line, "the contents of the toilet exploded out of the toilet and splattered the plaintiff" resulting in "sustained injuries of a personal and pecuniary nature."
Her suit seeks unspecified damages and court costs from Metra for its alleged failure to repair and replace the toilet. ®
Thanks to Reg reader Dave for the ROTM tip-off.