Sony Ericsson preps BlackBerry-style WinMo phone
Aspen skiis in
Sony Ericsson (SE) has taken another stab at Windows Mobile, launching a business-grade handset based on the Microsoft mobile OS.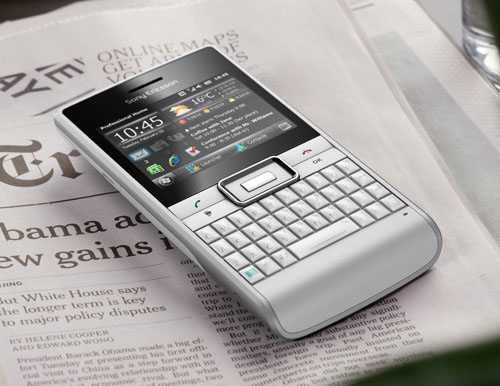 Sony Ericsson's Aspen: WinMo 6.5.3-based and slightly eco-friendly
SE's only Windows Mobile device to date was the Xperia X1.
The new model, called the Aspen, runs Windows Mobile 6.5.3, the most up-to-date release of the smartphone OS. Microsoft demoed 6.5.3 at the Consumer Electronics Show (CES) last month, but the update only brings minor changes to the OS, such as repositioned function buttons, a scrolling widget bar and alternating keyboard layouts.
Aspen has a 2.4in, 320 x 240 display and rear-mounted 3.2Mp camera with 4x digital zoom.
Assisted GPS may help you find your way to meetings, and the handset's Bluetooth support means you can keep connected to colleagues while sipping a latté and jotting down notes. It also has Wi-Fi and 3G on board.
Aspen is also an SE GreatHeart phone. The company launched its GreenHeart range back in 2008. Previous GreenHeart phones have featured bio-plastic bodies and recycled keypads.
Aspen, however, simply features a power saving mode – Nokia already does this — water-based paints and a digital copy of the manual.
Sony Ericsson's Aspen will be available during Q2. A UK price hasn't been announced. ®