MWC In rich countries, the consumer buzz around mobile phones is all about iPhones and data and internet. But for cellcos, rich countries equal saturated markets, fierce competition and stand-still sales. They rely on the developing world for just about all their growth.
That means cheap phones, cheap enough pre-paid plans and good enough reception, especially in countries with large populations of rural poor, who typically lack access to landlines, even if they have the means to pay for the service.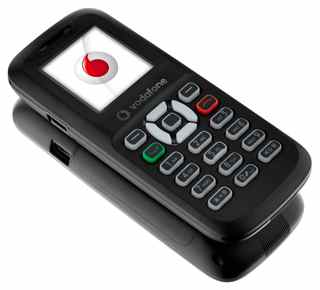 Hence initiatives such as Vodafone's, which today launches two own-name handsets sourced from TCL, the Vodafone 150 and Vodafone 250, in India, Turkey, Qatar and seven African countries. They retail at under $15 and $20, unsubsidised - The 250 costs more because it has a slightly bigger, colour screen and supports FM radio.
As well as voice and text, the phones support mobile payments, a fast growing service in emerging markets, according to Vodafone, which claims 11 million registered customers for its money transfer and bill payments facility.
In its press release, Vodafone trumpets the potential of the mobile phone as a "powerful social enabler" and it says the "lives of people who use these phones... will be changed and improved as they become part of the mobile society". A little overblown, perhaps, but Vodafone's drive to make mobile phones affordable for poor people is entirely a good thing.