This article is more than 1 year old
Panasonic intros touchscreen Lumix G camera
Micro Four Thirds range gets finger friendly
As originally planned, Panasonic officially launched its Lumix DMC-G2 and DMC-G10 12.1Mp Micro Four Thirds cameras at the Birmingham NEC, Focus on Imaging show.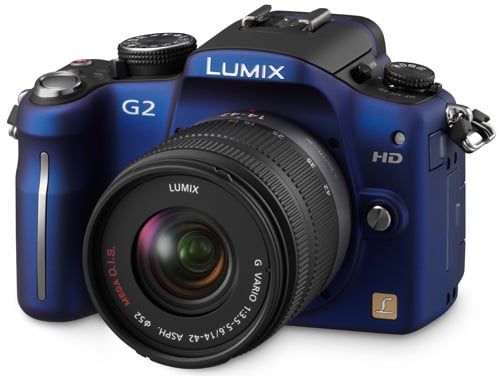 The G2 offers AVCHD Lite video recording and an articulating display
However, last week, rumour sites were set ablaze with the premature appearance of specs for the new Panasonic Lumix G-models spotted on the company's US web site. Now, it's official.
Setting them apart from the current DMC-G1 variants, the G2 features touchscreen LCD panels and both models have the new Venus Engine HD II dual CPU image processor. Face recognition for up to three people is also included for the first time.
The G2 and G10 feature mini HDMI ports and can capture MJPEG 720p HD video with the G2 also capable of shooting in the AVCHD Lite format at 50fps (PAL) or 60fps (NTSC). Each has a built-in monoaural mic with the G2 having an external mic input on a 2.5mm stereo jack, primarily for use with the optional DMW-MS1 stereo mic.
As with the current G-series range these two cameras utilise a 12.1Mp (effective) sensor with automatic dust removal. A new lightweight lens will be supplied with these models, the Lumix G Vario 14-42mm, F3.5-5.6 ASPH/Mega OIS. This dispenses with the image stabilisation on/off switch seen on the current Lumix G 14-45mm lens body, and relies instead on in-camera controls to handle activation.
The G2's 460,000 dot touchscreen LCD panel interacts with a number of functions, enabling touch control of AF tracking as well as pull-focus during video recording. With the latter, focusing on different objects can be achieved by tapping the desired areas on the screen to smoothly transition between the chosen focal points.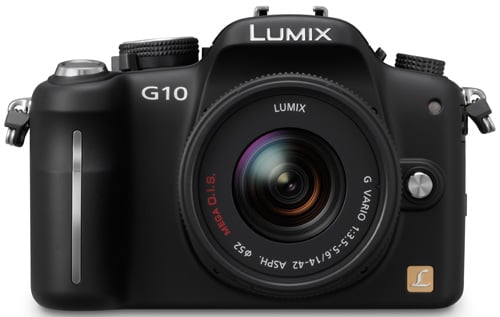 Touchscreen technology on the G2 and new processors enhance both the G2 and G10
Switch to touch control shutter and the camera focuses on the part of the scene you tapped on the screen and takes a photo. In face detection mode, focusing can be refined by homing in on specific areas such as the eyes. Screen swipes can also be applied to change a number of settings including aperture, shutter speed and white balance.
The G2 also has the advantage of an articulating LCD display and a dedicated video record button on the top panel. Using this button, recording video is an instant switchover from stills mode and requires no additional tinkering to kick in.
Both cameras will be available in June and offered with the new G Vario 14-42mm lens. ®