Review Hardy products, such as Panasonic's range of Toughbooks, Dell's XFR laptop range, or Olympus's venerable range of Tough cameras, are a tricky sell. Not only do weather proofed, shock-resistant products command inflated prices, it's also difficult to convince the average electronics buyer that they really need the extra strength.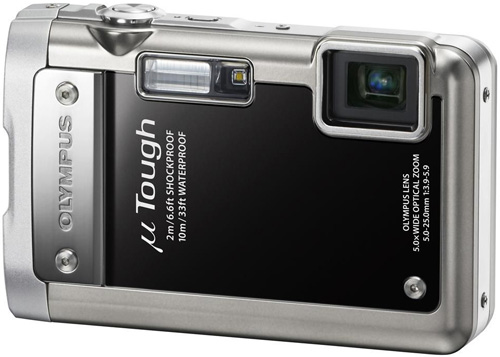 Rough trade: Olympus' Tough 8010
It's only after, say, going through your fourth compact camera in two years that you might seriously consider a toughened product. Even if you're heading to the North Pole, most digital cameras will tolerate colder temperatures, and greater shocks, than their spec sheets claim. Still, seeing what happens when Olympus puts its considerable design and engineering talent to building an essentially indestructible camera is interesting.
The top of its rugged range is the Tough 8010, a 14Mp chunker of a camera which, it's claimed, will survive temperatures as low as minus 10°C, dunks up to 10 metres (including sea water), and takes tumbles of up to two metres. Unusually, it even comes with a manometer to measure altitude or depth, and flashes a warning when your depth comes close to seven metres.
There are various impressive-sounding claims to back this all up. It complies, says Olympus, to the shock and freeze-proof sections of the MIL-STD-810F standard. While MIL-STD-810F isn't exactly a watertight specification for consumer products (pun absolutely intended), the 8010 feels like it will survive the worst treatment.
Over the course of a few weeks, we knocked the Tough 8010 onto the floor, dunked it into ponds and vases of water, and invented a new game dubbed "camera shotput" (played on grass). We even left the 8010 in a tub of water overnight in the freezer. Once the ice had thawed sufficiently to allow the motor-driven lens cover to function, the camera worked perfectly, suggesting Olympus' claims of toughness are more than merely hot air.

If you can't finger the shutter release, just tap it to take a shot
You can even take a picture by rapping a knuckle against the 8010's body - although if you're so cold you can't work a shutter release button you may have more urgent problems.