E Ink isn't just for e-book readers, you know. Phosphor watches uses the low-power screen tech in its range of timepieces - which today got a new family member.
The World Time based around an "ultra-slim" - it's just 9.3mm thick - curved casing made possible by E Ink's Surf flexible display panel and which gives the watch a very high-contrast readout and a 180°-wide viewing angle.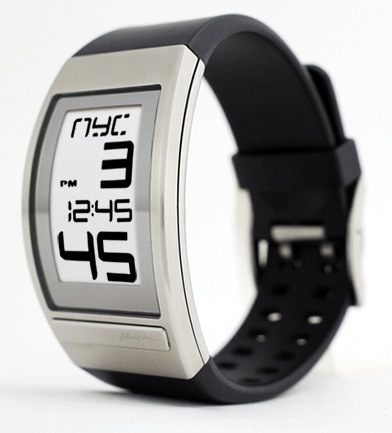 As a chronometer, the World Time lets you display two times - home and away, for example - both taken from a selection of 24 timezones around the globe.
The twin-timezone display can also be set to simply show the time of day or both the date and time in either over-sized or conventional-size readouts.
The curved World Time is available with a choice of white or black plastic, black leather or stainless steep straps. Prices range from $150 to $195 (£94-122) in the US - the Phosphor Watches website has a list of UK retailers from whom you can order the watches. ®