A sadistic add-on developer is offering a Google Chrome extension that slaps those solipsistic Jimbo Wales Wikipedia banner ads on every other website across the net.
And masochists are rapidly installing the thing.
Since the extension debuted over the weekend, installs have topped 3,000. "I love it!!!" said one masochist. "This plugin is the bee's knees!"
"Changed my life" said another.
"I am upset that this doesn't give me a double banner on Wikipedia," said a third.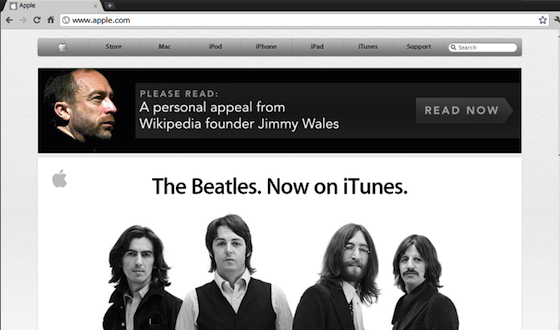 Wikivanity goes beyond Wiki
No word on whether Jimbo Wales has installed the extension his own machine. But some things need no confirmation. ®
Similar topics