While we're hanging around hospitals, it's time for a public health announcement: Smoking is bad for you and your machine. One "RD" says of his Macbook: "I smoke around it. A lot."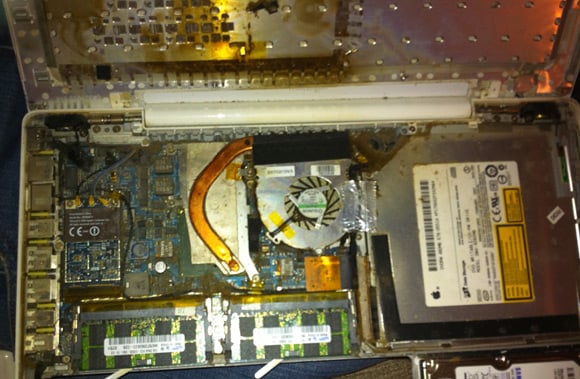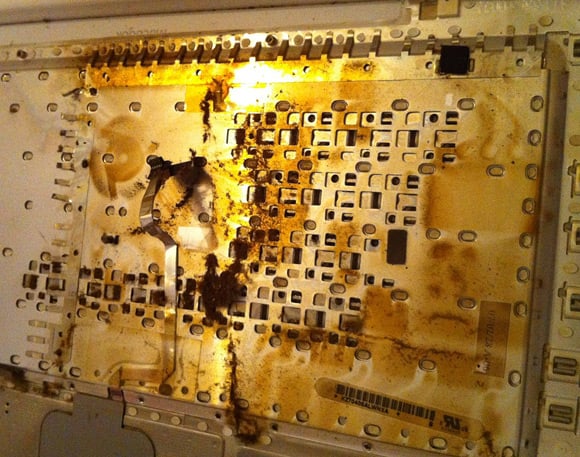 We should explain that the first snap shows the motherboard, where "the worst areas are above the RAM and in between the DVD and fan". The second "shows the underside of the keyboard - the sticky yellow stuff is tar".
Nice. Lawrence Sculpher also wanted to issue a smoking round computers warning...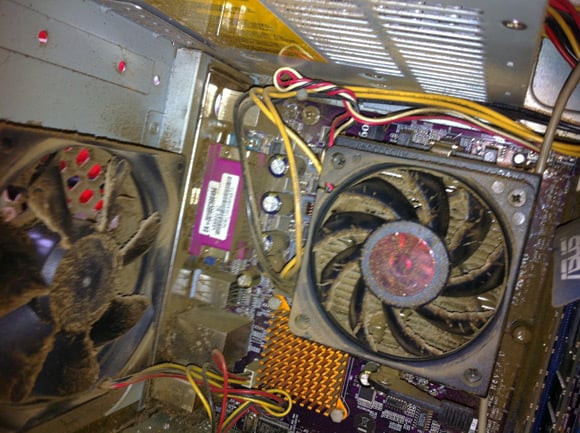 ...as did Jonathan Frost: