This article is more than 1 year old
Fags flash butts in nightclubs
The social networking smoke
Wireless networking is everywhere these days, from laptops and phones to games consoles and cameras, but perhaps the trend is now getting out of hand. Because eCigarette manufacturer Blu, has made a tab that lets users know when other eSmokers are nearby.
As eCiggies only release an odourless water vapour, they can be smoked anywhere, legally. So meeting others that share an enthusiasm for nicotine isn't as simple as mingling in the smoking area.
The latest packs of eCigs are equipped to search for other ePacks within a 50-foot range, the New York Times reports. When a connection is made, the packs vibrate and flash a blue light. While these packs are used to charge the eFags, they can also transmit data such as contact details. Additionally, they'll vibrate when near a shop that sells Blu cigarettes - how convenient.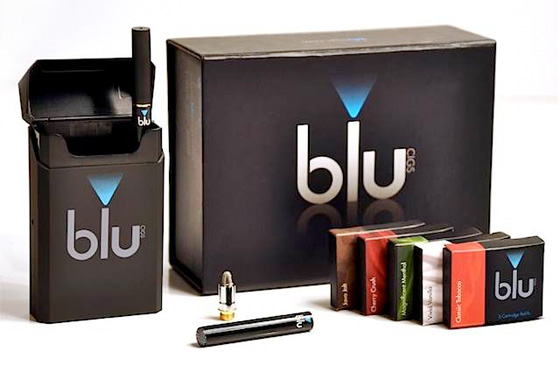 "You'll meet more people than ever, just because of the wow factor," claimed Jason Healy, the founder of Blu. According to Healy, the new packs would be most helpful in a nightclub, where people are interested in striking up a conversation over a cigarette, but don't want to be forced outside.
Not sure how many nightclubs Mr Healy has been to, but in my experience, they're not exactly the most suitable environment for conversation.
Then there's the debate that these eFags don't release nicotine at all.
Still, if you're the type who enjoys something going off in your pocket whenever you near another fag, then - ooo err - pick up one of Blu's smart packs when they go on sale in the US next month at $80 (£49) for a pack of five. No word on a UK release yet. ®