Twelve-inch Chrome OS netbook, anyone? Samsung will be bringing just such a machine to the UK late next month for £349.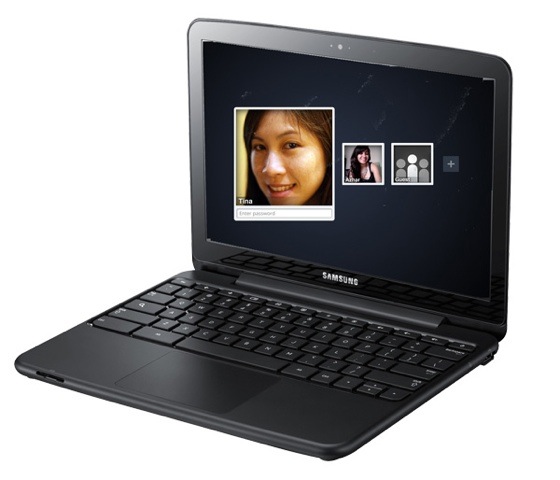 The Series 5 - the sound you hear in the background is Psion fans tut-tutting - runs the other Google operating system on a 1.66GHz Intel Atom N570 dual-core CPU. There's 2GB of DDR3 and a 16GB SSD on board.
The capacity is low because the Series 5 is designed to run web apps.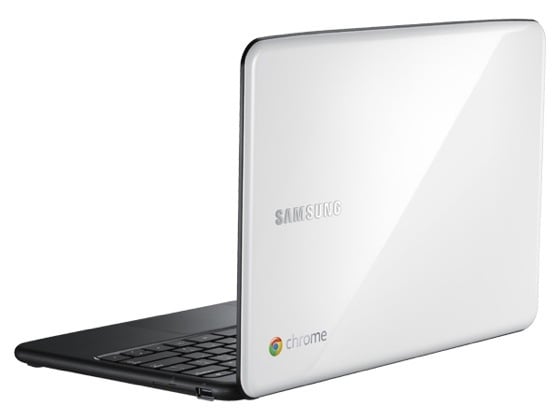 The display is 1280 x 800, and the laptop has Wi-Fi, a pair of USB 2.0 ports, a memory card reader and a 61Wh battery built into its 20mm-thick body.
It boots in ten seconds, Samsung claimed, and comes out of sleep in one second.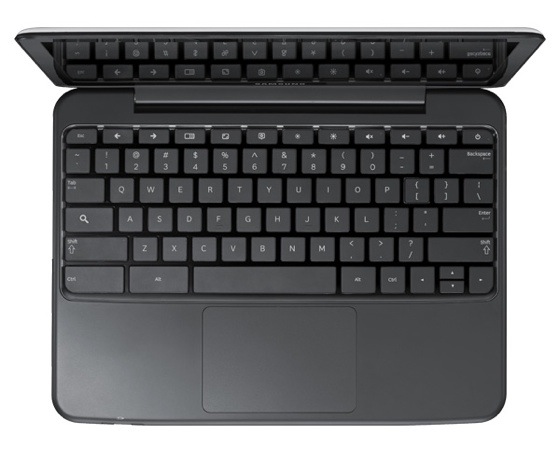 Pay an extra £50 and you can get a version with built-in 3G connectivity when the Series 5 goes on sale on 24 June. More details on Samsung's US website. ®
Similar topics