Custard pie activist slams IPCC 'grey literature' habit
Greenpeace glovepuppets the UN. Again
---
Analysis
There are two further dimensions to the story, which illustrate that the "debate" is really a Western elite talking to itself in the mirror. You've seen Fight Club, I take it.
Ben Pile, in an investigative post called Ideological Money Laundering follows the moneytrail behind the EREC lobby group, and finds much has come from European taxpayers. We already know that the favoured renewables wouldn't be being installed without huge public subsidies, but the taxpayer must also prop up the lobbyists … so they can lobby for more taxpayer subsidies for their businesses.
The sums are substantial: the EU has earmarked €730m in one fund alone, to be spent over six years to "[reinforce] the EU's efforts to meet its 2020 targets to ensure a secure and cost competitive supply of energy while fighting climate change." In other words, that's money to lobby itself to stick to a policy it has already decided.
No wonder there are so many professional climate campaigners - it's a lucrative source of income, and a far better career choice today than becoming (say) a steelworker.
Yet lobbyists are simply stepping in where the professional journalists have gone AWOL. Former investigative journalist Paul Lashmar remarks favourably this week on how independent journalists have stopped doing investigative work, while campaigners have stepped in.
"What I describe collectively as the campaigning sector – pressure groups, consumer groups, charities and other non-governmental organisations (NGOs) – are increasingly doing their own investigative journalism to great effect," he writes.
Apparently this is "a reason to be cheerful" according to Lashmar.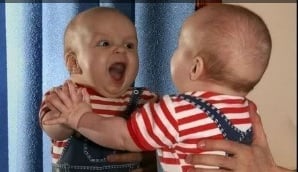 But it merely narrows the spectrum of acceptable opinion down even further. An NGO isn't independent; by definition, the NGO has an axe to grind.
The perspective missing here is that NGOs are now the establishment, their views chime perfectly with those of the elite. In the European context they're sort of licensed court jesters. Court jesters owed their employment to the court's good favour - and if something they said upset the King, they were expelled.
This is a weird simulation of power and politics as we've traditionally known it. It creates a strange synthetic world, which everyone ends up agreeing on what they going to agree on anyway, after having helped themselves to some taxpayer's cash along the way. ®