This article is more than 1 year old
Google grabs facial-recognition 'ware firm
Presumably such kit no longer creeps Schmidt out
Google has bought a facial recognition company called pittpatt.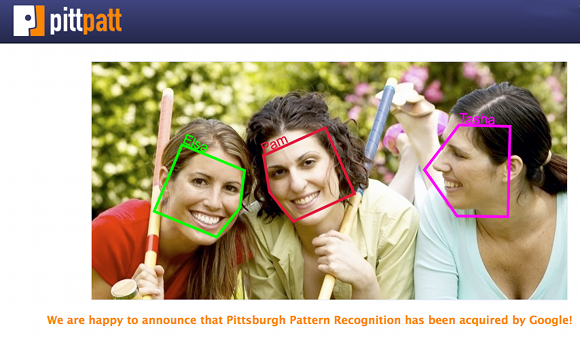 Pittpatt was spun off from the University of Carnegie Mellon in 2004 following 10 years of research by Dr Henry Schneiderman, now the company's president and CEO.
The company specialises in "reliable facial recognition software for images and video".
Given the outrage Facebook caused by switching on similar software without asking its users, Google would be wise to tread carefully.
Facebook's tech scanned photos as they were uploaded and suggested "Tags" – names of the people pictured.
By neglecting to allow people to opt in, Facebook allowed anyone to see pictures of you taken by others – even if you'd kept pictures private on your own profile.
Facebook later apologised for not being clearer.
Data protection regulator the ICO is investigating the implications of the changes.
ICO spokesman said: "We have spoken to Facebook about the privacy implications of their facial recognition technology. As with any new technology, we expect Facebook to be upfront about how people's personal information is being used. The privacy issues that this software might raise are obvious and users should be given as much information as possible to give them the opportunity to make an informed choice about whether they wish to use it."
If Google are looking to introduce a similar feature through their own social networking platform then the same privacy considerations would also apply."
We've asked Google for comment but haven't heard anything back yet. The acquisition looks a little curious in light of comments by Eric Schmidt at Google's 'Big Tent' privacy conference in May to the effect that facial recognition technology creeped him out, and in which the company co-founder seemed to state that Google would not make use of such technology. ®