Look, we'd prefer a hoverboard, but we understand that some sci-fi buffs out there have always had their eye on the sneakers Michael J Fox wore in Back to the Future II. We can't have a hoverboard, but you can have a pair of Nike Air Mags.
If you win one of 150 auctions on eBay, that is.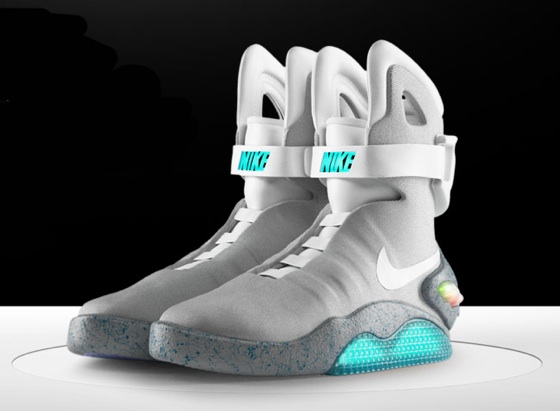 Nike is selling 1500 pairs of the future-as-envisaged-in-the-mid-1980s footwear in aid of Parkinson's Disease charities, in honour of Mr Fox who was many years ago struck by that ailment.
They should raise a bob or two: auctions currently running are getting in over $4000 (£2511) a pair and some have exceeded $5000 (£3139).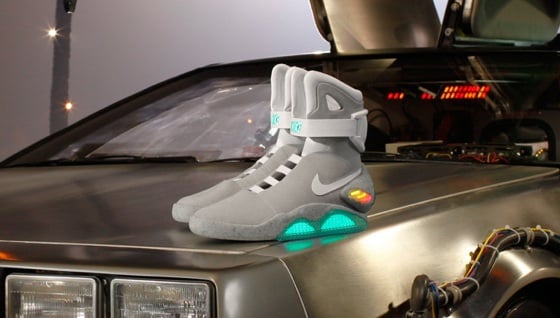 They come complete with all the right lights and a battery to keep them lit for days. Wear them and you can sneer down on all the other five-year-olds with light-up shoes.
Pop over to Nike's eBay page if you fancy shooting for the shoes.
And if footwear's not your fancy, here are ten more gagdets from the worlds of SF we wish we owned.
Mind you, it being near lunchtime, perhaps this Darth Vader Toaster would be more useful? ®