Fujifilm has announced an addition to its premium X series of snappers with what the company calls "a new breed of bridge camera".
The Fujifilm XS-1 comes sporting a 12Mp EXR CMOS sensor with the ability to switch between High-Res, Wide Dynamic Range and High Sensitivity/Low Noise settings.
But its the new Fujinon lens that the company is raving most about here, talking up its 26x optical zoom, a 35mm equivalent of 24-624mm.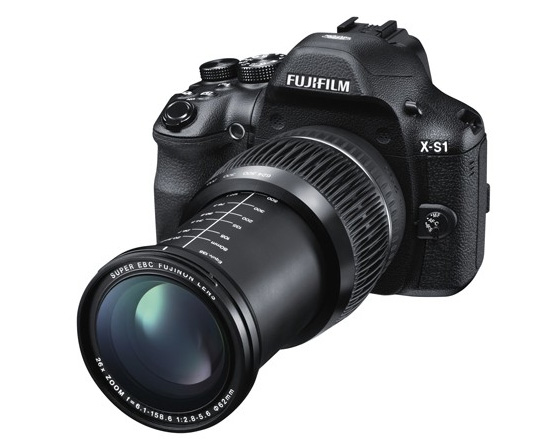 With Fujifilm's zoom technology, though, this can be boosted further to 52x (24-1248mm) and that's with less of a drop in quality than ever before, apparently.
There's also 1080p video capabilities and a snazzy macro mode, able to focus down to a mere centimetre when close.
The Fujifilm XS-1 will be available in the UK sometime in February 2012 for around £700. ®