Olympus PEN Mini E-PM1
The cheapest Micro Four Thirds camera money can buy
---
Review The Olympus PEN Mini is a no-fuss, interchangeable lens camera created for the casual photographer that wants the respectable image quality of a Micro Four Thirds system at the price and size of a compact.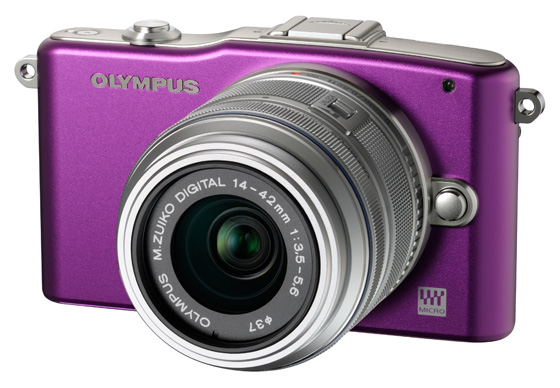 Affordable mirrorless marvel: Olympus PEN Mini E-PM1
Also known as the E-PM1, this camera is not only the smallest PEN available but also the cheapest at £400 with the 14-42mm II R lens kit. As fashion dictates, the PEN Mini is offered in several colours, including classic black or silver; stylish white or brown; or funky purple or rose.
Despite physical changes the PEN Mini shares a similar spec to the E-PL3, with high speed shooting of up to 5.5 fps; ultra fast Autofocus with 35 AF points and AF illuminator and Full HD video. The anti shake 12Mp sensor now benefits from increased sensitivity of up to ISO 12800 and a 3D photo option. Albeit similarly styled to the E-PL3, the smaller Mini loses the tilting screen, a few buttons and the mode dial from the top plate – shooting modes are menu driven now.
While the lack of shooting dial did not bother me, as I don't tend to change mode all too frequently, the suppression of the delete button was more annoying for it makes deleting a picture a several steps operation, which you will have to repeat for each and every one of the picture you want to delete.
There is also no direct access to ISO settings or other commonly used functions, hence manual and creative shooting becomes more cumbersome. I actually found it quite challenging to locate the ISO setting in the menu and I had to resort to the manual in the end. Still, Olympus does provide the PEN Mini with several customisable buttons so that at least some of the frequent settings can be recalled at the press of a button.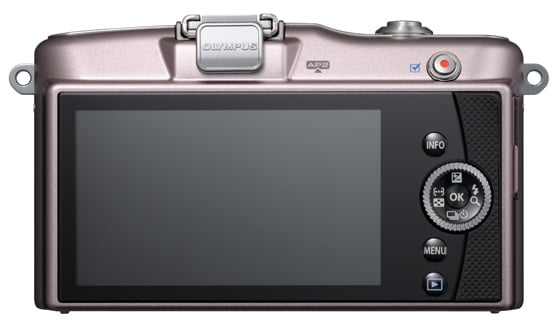 The smaller you get, the more buttons disappear into menus
The main menu itself is quite complex to navigate, with a variety of sections and sub-sections. Thankfully, the OK button – located in the middle of the rear scroll wheel – brings up an easy version of the menu, which aids navigation. However, there is quite a long delay before the five different sections actually become active and they remain quite slow and erratic in responding to selection.