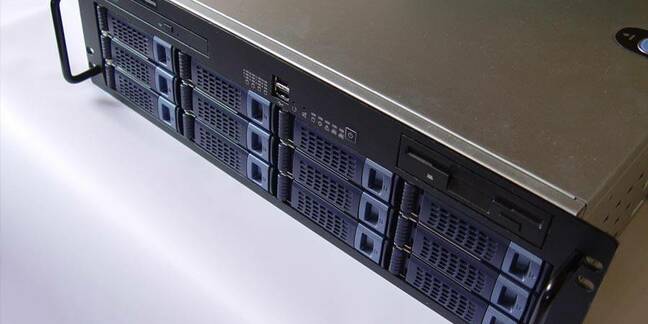 So what do you get when you enter a competition on the Reg? The leftovers from the Cash and Carrion bin? Whatever unboxed review kit we've managed to hide from the courier?
Or a cracking weekend for two in a luxury hotel in one of the world's liveliest cities, with a trip to Europe's most advanced chip factory thrown in. For free.
For Kevin Ellis, technical architect for a rather large British manufacturing group, it was the latter. All for absent-mindedly entering a competition sponsored by Intel on the lovely topic of Desktop Virtualisation, and winning.
So it was that Kevin, and his better half, were whisked by Vulture Air to Dublin, and installed at the glamorous Westbury Hotel which is rated even more highly than the average Andrew Orlowski story on The Register.
After a night taking in the sights of the city on the Liffey, Kevin popped into a late morning cab to be whizzed out of the city to Intel's Leixlip campus, where he was met by El Reg's own Joe Fay.
Kevin was treated to an in-depth briefing on where Intel was going with Desktop Virtualisation - which is handy, as that's what the competition was all about.
After that he was treated to an Intel lunch - like your normal, excellent Irish lunch, but even healthier - with Martin Curley, the director of Intel Labs Europe. The Leixlip labs specialise in Reg reader top topics, including cloud, enterprise IT, health, energy efficiency and security.
Kevin and Joe were then thoroughly briefed on what the manufacturing plant does. This included being handed a 12 inch silicon wafer. One of those babies has around 500 chips on it, so it's entirely possible Kevin was holding around $500,000 in his hand. For about 30 seconds.
So, we then headed off on a tour of the Fab itself. The Fab is in the midst of an upgrade, linking four existing production lines, to create one mega chip baking powerhouse
Imagine, if you will standing in a corridor in your local NHS general, pressing your nose up against a window, where on the other side you can see pods of 20 wafers a time being whizzed round the lines, with occasional interjections by mysterious bunny suited geniuses. Stirring stuff. And that's even before you think about the bleeding edge tools in the site's testing labs. We can't say too much about those, but were Blofeld ever looking for a selection of top end scientific devices to really get under Bond's skin, he could do worse than start there.
Intel has invested around $6bn in the Leixlip facility to date, and the latest $500m should keep the 360 acre former stud farm busy for years to come. Which is great, as we'd love to go back for an even closer look.
After that it was back to the airport for a quick pint of Guinness and stocking up on Tayto crisps. For Joe anyway. Kevin was whisked back into Dublin reunited with his shopped out Mrs, before a romantic dinner for two. ®
Sponsored: Webcast: Simplify data protection on AWS