Acetrax joins Inview VoD squad
Second-tier set-tops to get IPTV
---
IPTV Week

Inview, the company behind the Radio Times Extra - the erstwhile Teletext Extra - electronic programme gudie and TopUpTV is to add video-on-demand service Acetrax to its IPTV platform.
Acetrax will be added to the Inview UI in the middle of the year.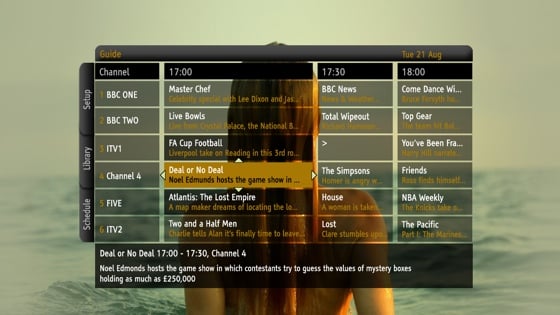 Inview's current 14-day EPG: the new release, due later this year, will include Acetrax VoD offerings
Inview isn't saying which of the third-parties whose set-top boxes currently include its UI will be rolling out product that use the upgraded version of Inview's software. But, according to blog GoneDigital - penned by Reg Hardware scribe Nigel Whitfield - the UI is set to appear in Freeview HD set-top boxes and connected TVs from the house brands of major UK retailers.
The new platform integrates apps and a recommendation engine with Inview's 14-day EPG, rather than splitting content services off into a separate part of the interface. ®