This article is more than 1 year old
Toshiba Regza 40RL858 40in LED TV
Smart, but no mortarboard
Review Toshiba is a bit of a wild card when it comes to TVs. While some of its screens are genuinely exciting, others are merely bargain bin fillers. Buying a cheaper Tosh is a classic case of caveat emptor.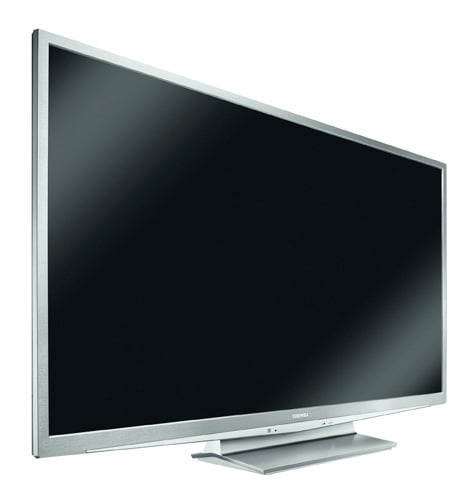 Media savvy: Toshiba's Regza 40RL858
But while this 40in slimline LED LCD sits at the affordable end of the brand's current range, it's not anonymous range fodder. It includes access to an online smart portal, has a Freeview HD tuner and knows what to do with a USB stick. So the 40RL858 should be a solid buy, right?
The TV certainly looks tidy. Rather unusually it's finished in gunmetal grey rather than gloss black – although Toshiba describes this optimistically as 'brushed silver' – and has a really thin bezel which could hit the right note with designer types.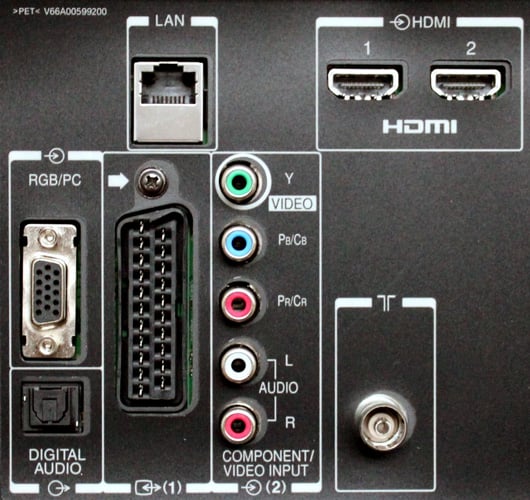 The interfacing on show round the back is complemented by side panel ports
Backside connections include a pair of HDMIs, Scart, component video and stereo audio, Ethernet, optical digital audio out and a PC D-Sub. These are bolstered by additional side-facing ports, comprising a third HDMI, USB, CI slot, headphone jack and some basic on-body controls.
The set's user interface consists of unfussy tabular text; it's easy enough to manage, but some of the more common controls are grouped under a self-explanatory Quick Menu too. While Toshiba has developed some super sophisticated picture processing, it isn't resident in the 40RL858. Still, the panel is intrinsically clear, with a native motion picture resolution of around 800 lines. Motion artefacts are not an issue, making for a pleasingly, filmic presentation.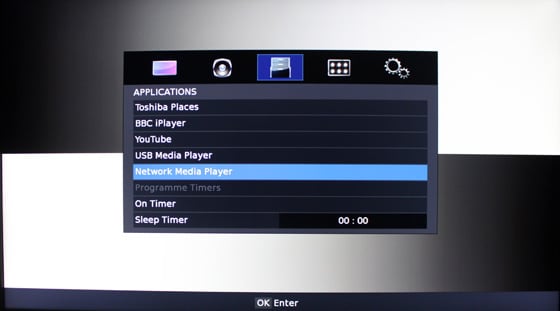 The Media Player accommodates a broad range of formats and works well with USB content
The set definitely benefits from calibration. Out of the box, colours have a luminosity that needs temperance and sharpness should be dialled back with a vengeance. Images are dynamic, at the expense of shadow detail. Still, low noise makes night scenes an enjoyable noir-ish watch.