Mac users: WD's Thunderbolt-connectable 6TB hard drive, the My Book Thunderbolt Duo, can be yours for a mere €699/£580.
Too much? The 4TB version is just €599/£500.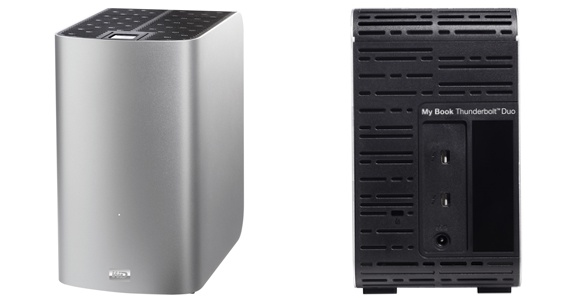 For your money you get a box with two drives installed - hence the 'Duo' - which you can configure as RAID 0 or 1 for, respectively, speed or data security.
Or you can set the drives as individual storage units.
WD is selling the drive now, from its own webshop, or you can buy it from the respectable retailers. ®