This article is more than 1 year old
Philips 42PFL7666 42in 3D LED Smart TV
Passive aggressive
Review Philips spent much of 2011 on the periphery of the televisual market, bereft of Freeview HD tuners and dogged by confusion over its long-term ambitions, having off-loaded its TV business into a joint venture. But things are off to a better start in 2012.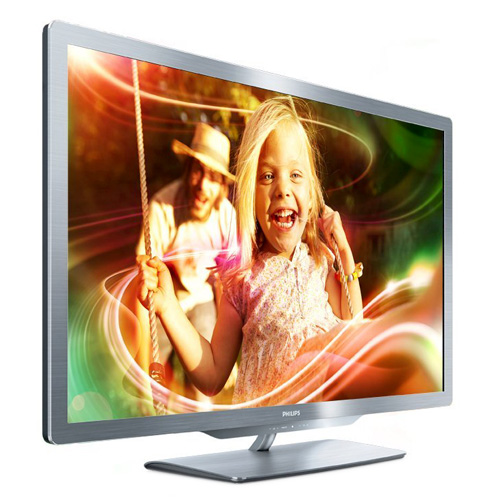 Collaborative effort: Philips' 7000 series TV
This 42-incher is one of the first fruits of its joint venture with Chinese outfit TPV. The good news is, this is still recognisably a Philips telly. Features include Ambilight (strip) LED mood lighting, internet connectivity, 'Easy' 3D and multimedia file streaming. There's even a Freeview HD tuner on-board.
Aesthetically too, the 42PFL7666 strikes a confident pose. The bezel may be slightly larger than those on more trendy rivals, but the brushed finish is a touch of class.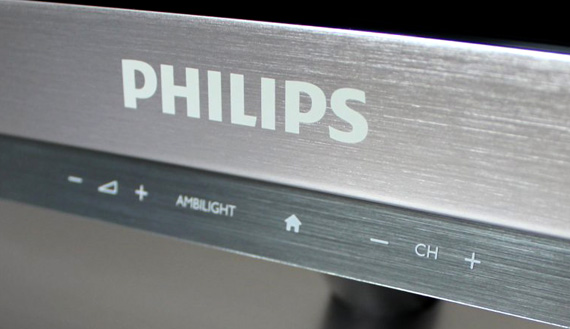 Looks good with respectable build quality
The inclusion of Ambilight doesn't swell the cabinet overmuch either. Two side mounted LED strips change hues to mimic the content of the picture. For best results, sit the screen around 25cm from a plain wall. The general connectivity on-board is fine. In addition to an Ethernet port, there're four HDMIs (one side mounted), PC VGA and component inputs, two USBs, a digital optical audio output plus an SD card reader.
The TV comes with a pebble remote handset, which feels good to wield, the main Home button falling readily to hand. The set employs an overlarge user interface that looks a little bonkers, but it's easy to navigate.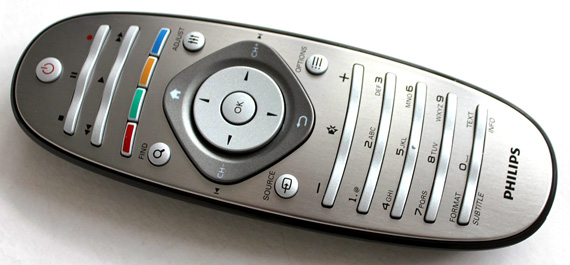 Well-rounded remote
Philips has finally licked its Smart portal, dubbed Net TV, into shape. The 42PFL7666 offers a satisfying selection of IPTV, including BBC iPlayer, YouTube and DailyMotion. These are supplemented by subscription services from Box Office 365, Acetrax, Cartoon Network, Viewster, iConcerts HiTEntertainment and Aupeo!. You can take the set on-line using its integrated Wi-Fi or its a Ethernet connection.