Product Round-up There may never be parity between SSDs and the good old mechanical HDD, but the solid state option is moving rapidly in the right direction regarding cost and capacity.
SSDs already lead the way in terms of resilience (they're far more durable than hard drives), power consumption (low), noise (lower still) and speed (high), making them a key upgrade to consider if you want a faster computer. Here are ten that make the grade.
Corsair Performance Pro 256GB


Corsair is in the enviable position of having a foot in each of the popular controller camps, as its storage range includes SSDs looked after by either SandForce or Marvell controllers.
 The Performance Pro series uses a Marvell 88SS9174-BKK2 controller chip which combines with ultra-fast 34nm Toshiba Toggle NAND to give the Performance Pro some impressive performance figures – having 512MB of cache doesn't do any harm either.
A major plus point for the Marvell controller is that it doesn't care if the data is compressed or not, it treats them both the same unlike the SandForce controller. With this drive, Corsair delivers excellence read/write characteristics, but it's no giveaway.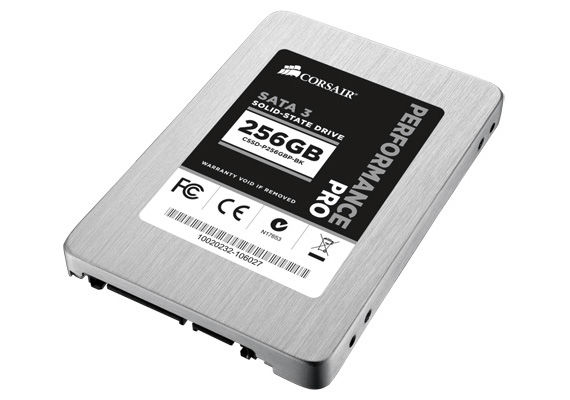 Reg Rating 85%
Price £250
More info Corsair
Crucial M4 256GB

Like Corsair's Performance Pro, Crucial's M4 series is another that uses Marvell's 88SS9174 controller but in this case it's the later BLD2 version. The company has also been able to write its own version of the controller's firmware to get the best out of the NAND chips it uses.
Unlike the Corsair drive, the M4 uses slower Micron 25nm NAND flash and has just 128MB of cache. 
As with the whole M4 range, the 256GB drive is available in three versions: drive-only; the 3.5in adaptor kit and data transfer kit with EZ Gig III cloning and imaging software plus a USB to SATA cable. As one of the first Sata 3 SSDs to appear, it's early glory is fading a little now and is reflected in the price.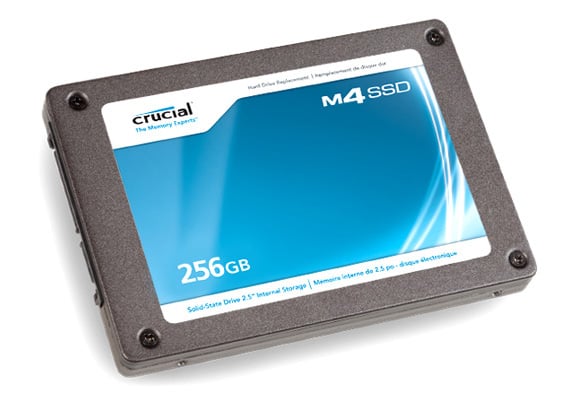 Reg Rating 70%
Price £180
More info Crucial
Intel 520 240GB

When the 520 series appeared, Intel surprised a great number of people by ditching the Marvell controller it had used previously. Yet, instead of using one of its own controller designs – which most assumed it would – Intel switched to using a SandForce chip.
Indeed, this was one reason why the drive was so late to market, together with Intel's efforts to iron out any controller reliability issues.
 In the process, Intel co-wrote the controller's firmware with Sandforce to get the best out of the 25nm Intel MLC NAND the drives use. The write speeds could be better though, which suggests there's still some work to do here, especially given the price.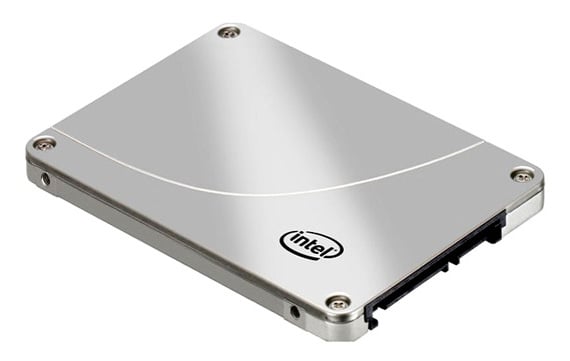 Reg Rating 75%
Price £260
More info Intel
Kingston Hyper X 3K 240GB


Kingston's Hyper X family of drives were the company's first to use a SandForce controller and just like Intel's 520 drives, the original Hyper X drives were late to market because of Kingston's insistence that the controller and firmware was as bullet proof as possible. 
The latest 3K range of the HyperX drives still have the SandForce SF-2281controller but use a lower Program-Erase (P/E) cycle of NAND memory – 3,000 P/E cycles instead of 5,000, hence the 3K name tag.
By using this lower cycling NAND – which is cheaper than the standard memory – Kingston has been able to reduce the price of the drive making it more competitive in an increasingly cut throat market segment. If you're after bang for buck with bullet proof reliability and support, then the Kingston Hyper X 3K is for you.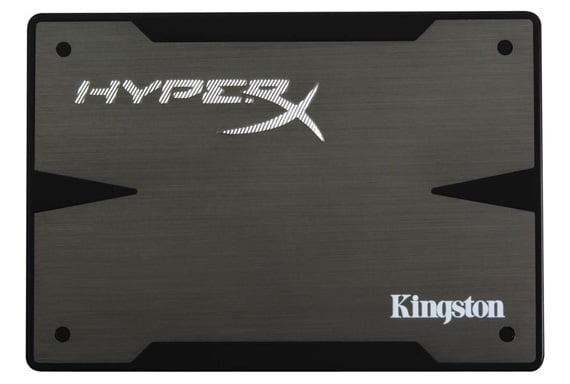 Reg Rating 85%
Price £200
More info Kingston