Bogus Android markets seized in FBI software crackdown
'You wouldn't steal an Android app...'
---
The US Department of Justice reports that three domains selling stolen Android applications have been seized in a combined operation by the FBI and international police.
Visitors to applanet.net, appbucket.net, and snappzmarket.com hoping for hooky apps will be disappointed to see the FBI's warning page showing that the Feds now hold the rights to the sites. The FBI coordinated the shutdown with French and Italian police, who filed nine warrants for arrest and seized local servers to shut down the illegal app stores and preserve evidence about those running them.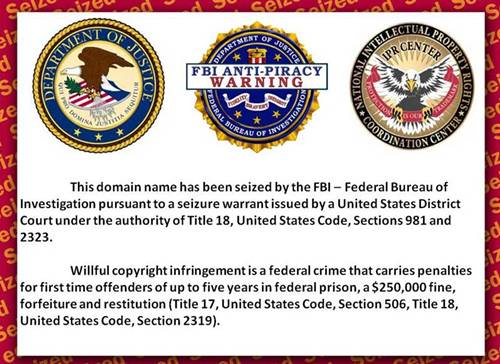 No apps for you says FBI
"The theft of intellectual property, particularly within the cyber arena, is a growing problem and one that cannot be ignored by the US government's law enforcement community," said FBI special agent in charge Brian Lamkin. "These thefts cost companies millions of dollars and can even inhibit the development and implementation of new ideas and applications."
Hopefully this isn't going to mean a warning screen every time you download a new piece of software, in the same way you can't seem to buy a DVD without a dire warning from the Feds – marvelously lampooned by The IT Crowd – that you may be a pirate.
In a statement, the DOJ reports that FBI agents downloaded thousands of applications from legitimate developers that had been cracked and then put back on sale. As is the way of things with these markets, El Reg is willing to bet they got a fair chunk of malware samples as well.
"Cracking down on piracy of copyrighted works – including popular apps – is a top priority of the Criminal Division," said Assistant Attorney General Breuer from the Department of Justice.
"Software apps have become an increasingly essential part of our nation's economy and creative culture, and the Criminal Division is committed to working with our law enforcement partners to protect the creators of these apps and other forms of intellectual property from those who seek to steal it." ®