Ninjago... FIGHT!
Now that Lego comes in systems, it's clear to see that the bricks are marketed at boys. Ninjago, one of the Danish firm's most popular lines, has grown out of the old Lego Ninja system.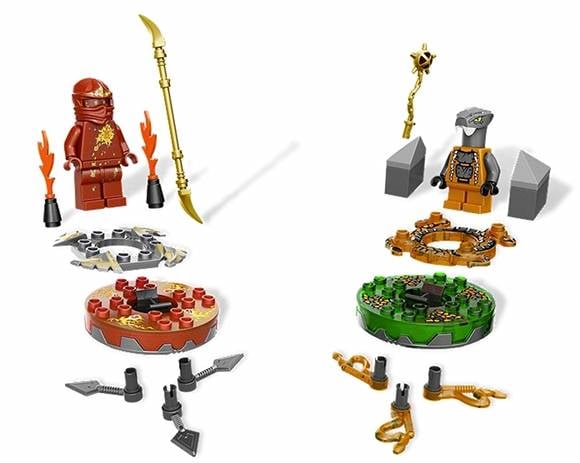 With Ninjago, boys collect different minifigs that they can fight with, placing the little Lego dude on its "spinner" and using a card game to decide what weapons it can use. Then the battling boys spin the minifigs at each other to try to knock the opponent's Ninjago off its spinner.
The whole thing mirrors the craze for Japanese-style card games and toys that started with Pokemon - using the cards to give yourself or an avatar powers or special skills that help you defeat your opponents - basically role-playing games with props.
There's still building in Ninjago and that's still the most popular bit of the system, Schou said. But the spinner battle scenarios show that Ninjago is aimed at boys, as do the adverts for the toys.
Even in Lego City, a less obviously gendered environment, the focus is on action sets - ambulances, police and criminals, firefighters - and crucially the minifigs are all male, even though there are women in those areas in real life.
In fact, the evolution of the minifig takes Lego all the way from its unbiased past into its gender-specific, morally unambiguous future. The minifig's features were originally just the yellow head with a smile, nothing else.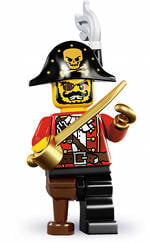 Now evil minifigs have stubble, female minifigs have painted red lips, a number of minifigs are skin-coloured instead of yellow and of course, Lego Friends has the minidoll.
Schou says that the Friends line is successful, although he admits that some girls are interested in other lines, particularly the City line, the most realistic of the boys' systems. He calls Friends a version of City for girls, but why do girls need their own city? And why is it populated with gender-specific activities?
"The Friends line is based on very deep dialogue testing with girls from five years and upwards on what they really want to have," Schou claims.
Again, Lego won't tell The Register how it conducts its research, but just before Lego Friends was launched in December 2011, the firm told Bloomberg that the research for Friends was the same research it did back in 2004 and 2005 when the company started to lose money for the first time.
Sponsored: Ransomware has gone nuclear