Peeping Tom suspects cuffed after 'falling through women's toilet ceiling'
Boys in Blue brought after bang heard from the bogs
---
Two suspected peeping Toms earned themselves a cuffing last weekend after apparently crashing through the ceiling of the women's toilet in a Georgia cinema, having failed to correctly assess the structure's load-bearing capacity.
According to cops, Eduard Petrovich Kovynev, 26, and Eduard Alexander Kovynev, 27, allegedly climbed from the men's restroom at the Venture Value Cinema in Duluth on Sunday night and positioned themselves above the stalls of the women's.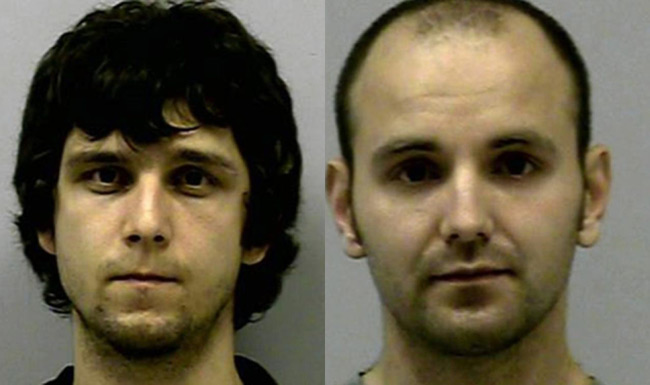 Eduard Petrovich Kovynev (left) and Eduard Alexander Kovynev. Pics: Gwinnett County Police
Cue a rapid descent, according to police, followed by a trip to the lock-up, where the pair were charged with "invading the privacy of female customers and criminal damage to property".
The Atlanta Journal-Constitution has a local news video report on the incident right here, which includes reporter Kerry Kavanaugh's truly sensational graphic of just how it's believed the suspects made their way into the ceiling: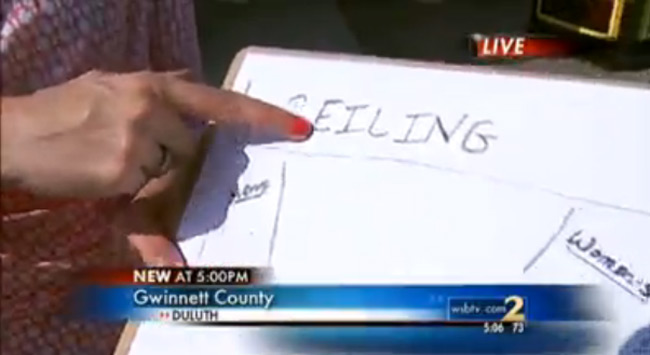 Kerry, are you sure that's not too much detail for early-evening viewers?
®