It! Started! With! A! GIF!... Yahoo! Actually! Buys! Tumblr! for! $1bn!
Mayer gets animated, 'promises not to screw it up'
---
Yahoo! has "promised not to screw it up" after agreeing to acquire cat'n'porn blogging site Tumblr for about $1.1bn.
The Purple Palace is sticking to a hands-off approach to try to keep its square taint off the cool vibe of GIF-heavy Tumblr and stop users abandoning it in droves.
Yahoo! said the blogging site would continue as a separate business and David Karp would stay on as its chief exec.
"The product, service and brand will continue to be defined and developed separately with the same Tumblr irreverence, wit, and commitment to empower creators," it said in a statement following earlier rumours of an acquisition.
The firm added that Tumblr will have access to Yahoo!'s personalisation tech and search infrastructure, while Tumblr's blog posts could add to Yahoo!'s media network and searches.
Tumblr is going to Yahoo! for a price of just over a billion dollars - the apparently universal price for internet start-ups these days regardless of their business model or how much money they make - "substantially all of which" will be paid in cash.
The deal will give Tumblr's biggest shareholders a tidy bundle, including about $250m to Karp, who owns nearly a quarter of the firm.
Reaction from the wider internet was relatively predictable, although Mayer did include a neat touch in her Twitter profile, as one hack spotted:
Transition is complete: ex-Googler @marissamayer just swapped Google+ link in her biog for a @tumblr (at suggestion of @franksting)

— Josh Halliday (@JoshHalliday) May 20, 2013
Meanwhile, Mayer herself started getting down with the kids (and Photoshop) by tweeting and posting the following GIF image to her new Tumblr site:
First ever acquisition announced by animated gif :) @yahoo is acquiring @tumblr. finance.yahoo.com/news/yahoo-acq…#keepcalmandcarryon

— marissamayer (@marissamayer) May 20, 2013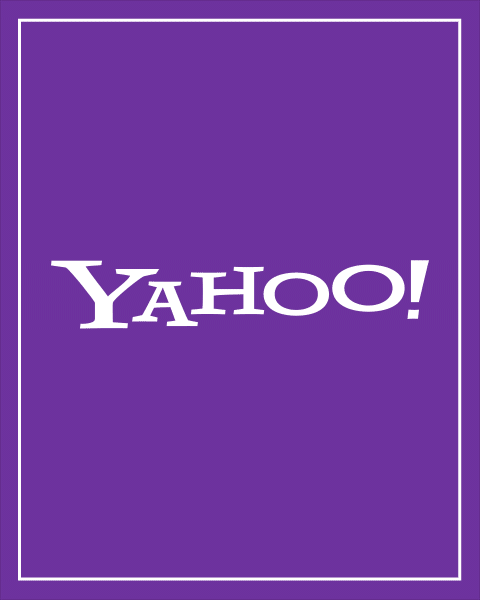 Marissa's first Tumblr'd GIF ... My eyes, my EYES
The two companies are hoping to close the deal in the second half of the year. ®
Bootnote
As Vulture Central's backroom gremlins prepared to publish this momentous news to the world, Mayer posted another GIF to her brand new Tumblr, which we reproduce below. Looks like she's getting the hang of the achingly hip blogging platform.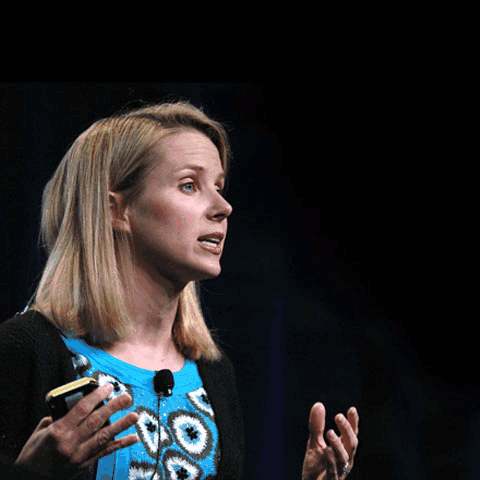 Carping on ... Mayer and Karp in face off