Ofcom plans to kick radio amateurs from 105MHz of radio spectrum, and warn them off another 60MHz, so it can be sold off for 4G telephony.
The spectrum belongs to the Ministry of Defence, with radio hams classed as "secondary users" who are tolerated as long as they don't interfere with MoD kit. But these days the MoD is being asked to pay for its spectrum, so the department wants shot of the radio hams so the bands can be flogged off to the mobile networks post-haste.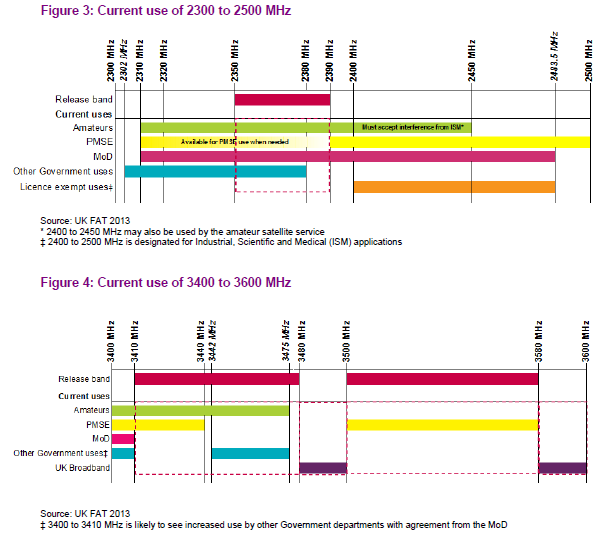 The PMSE luvvies get a kicking too, but this isn't their consultation. Click for a big version.
In contrast with other radio users, amateur radio operators, most (but not all) of whom have beards, don't pay for their spectrum. Even the RNLI has to pay for the frequencies it uses to communicate with lifeboats. And though the government foots the bill, the argument is that pricing spectrum encourages more efficient use, with hams being the notable exception.
Amateur operators aren't supposed to be efficient, they're supposed to try new things and develop new techniques and ensure Blighty maintains some radiophonic skills, but as the value of spectrum rises more questions are being asked about that investment.
Last year ham blog Wireless Waffle ran the Ofcom numbers for valuing radio spectrum and established that the amateur bands are worth around £64m, with the two bands Ofcom wants cleared being worth £27m between them (PDF, well worth reading).
Ofcom's proposal is to kick amateurs out of the MoD space, but allow them to use the neighbouring bands with the caveat that they could be kicked out with three months notice if interference arises. Ofcom's own testing suggests that amateurs might need 65km of separation to avoid LTE signals, so anyone buying the spectrum is likely to want it cleared completely.
Amateurs still have plenty of bands to play with, £47m worth if Wireless Waffle is to be believed, and Ofcom has issued just shy of 80,000 amateur licences to the people who spend their own time pushing what radio can do, and their own money maintaining an emergency radio network ready to kick in if all else fails.
Ofcom's consultation (PDF, more readable than one might imagine) has nine questions and is open until 22 July, but question 1 is the only one which matters:
Q1. Do you agree that it is likely that the benefits to UK consumers and citizens will be greater from the MoD's release of spectrum in the 2.3 GHz and 3.4 GHz release bands than from retaining the current amateur use?
®