This article is more than 1 year old
Dell confirms Chromebook for Blighty
But don't hold your breath for the under-£200 US price
CES2014 Dell has confirmed its first Chromebook will be coming to the UK, though it's not yet saying how much the 11.6-inch Google laptop will cost over here.
In the States, the Dell Chromebook 11 is "expected to sell below $300" (£183), the PC giant said today, so you're probably looking at a retail price over here of £220 to £250, thanks to the addition of 20 per cent VAT and the way these things inevitably get rounded up a bit when crossing the Atlantic.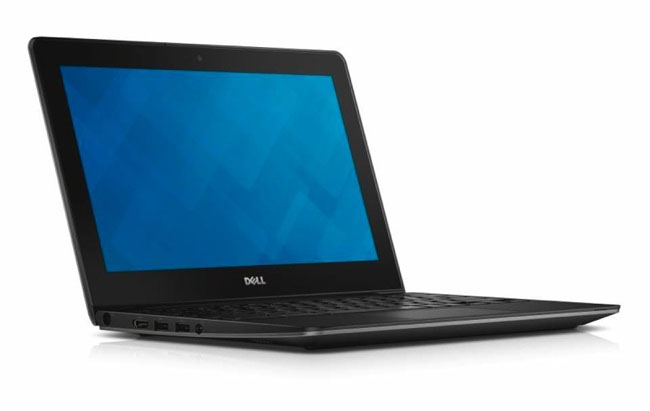 Whatever you pay, your money will get you a 1366 x 768 display, dual-band 802.11n Wi-Fi, a pair of USB 3.0 ports and HDMI output. That's the connectivity - inside is 4GB of RAM, a 16GB SSD for those of your files that your really don't want in the cloud, and a 1.4GHz Haswell-based Intel Celeron 2955U processor, a two-core, HyperThreading-less part with 2MB of cache and a 15W TDP.
That helps the Dell Chromebook get around 10 hours' runtime out of its battery, the company claimed.
The Chromebook 11 with 4GB of RAM will go on sale later this month, but Dell has also promised a 2GB model for further on this quarter. That will presumably be slightly cheaper, the better to appeal to the schools Dell hopes will buy its cheap laptop.
Question is, can Dell get its 11-inch Chrome OS lappy out before the rather sexier HP Chromebook 11, currently withdrawn while the vendor nails down an incendiary USB adaptor bug, is back on the shelves?
According to US market-watcher NPD, Chromebooks outsold Android tablets - and Apple laptops - in the first 11 months of 2013. ®