This article is more than 1 year old
Korean boffins launch K-Glass for hands-free Google Glass-ery
The end of the smartphone is nigh!
Boffins at the Korea Advanced Institute of Science and Technology (KAIST) are predicting the end of the smartphone era after launching their answer to Google Glass – a head mounted display (HMD) dubbed K-Glass.
The hands-free wearable features a 65nm augmented reality chip which KAIST claims is 76 per cent more energy efficient than "other devices".
It delivers 1.22 TOPS (tera-operations per second) peak performance at 250 MHz, eating up 778mW on a 1.2V power supply, the university said. Parallel data processing helps reduces overall power consumption "significantly".
This allows the HMD to be worn for "almost the whole day", rather than the couple of hours Google Glass users get from their gadgets, said Hoi-Jun Yoo, the professor behind the project.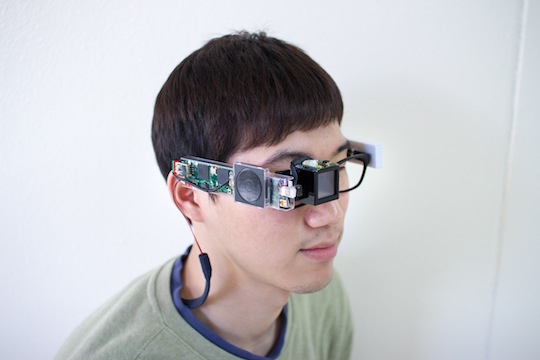 "HMDs will become the next mobile device, eventually taking over smartphones. Their markets have been growing fast, and it's really a matter of time before mobile users will eventually embrace an optical see-through HMD as part of their daily use," he added, in a canned statement.
"Through augmented reality, we will have richer, deeper, and more powerful reality in all aspects of our life from education, business, and entertainment to art and culture."
KAIST also claimed the K-Glass features an innovative approach to augmented reality. The Visual Attention Model apparently mimics brain activity in disregarding unnecessary data and focusing only on the relevant information in front of the user.
As far as use cases go, the example wafted in front of the media on Monday was of an interactive experience allowing K-Glass wearers to check out restaurant menus and other information by standing outside and looking at the name of a particular eatery. ®