This article is more than 1 year old
Say WHAT? Qualcomm, MediaTek scrap over who has best 'marketing gimmick' octacore
5-bladed razor's so stupi.. 'Introducing the Mach5Shavo'
MWC 2014 Qualcomm launched its first 8-core processors at Mobile World Congress this week, after last year describing octacore chips as "a marketing gimmick".
"You can't take eight lawnmower engines, put them together and now claim you have an eight-cylinder Ferrari," Qualcomm's senior VP Anand Chandrasekher said last year. "We don't do dumb things."
Big error, said upstart MediaTek, which is No 2 to Qualcomm in the fabless chip market, and a third of the size of the San Diego pioneer. But it still ships a mind-boggling 220 million smartphone chips into the market. MediaTek already has a number of octacore chips and announced new ones this week, too. And it wasn't going to pass on the chance to gloat.
Qualcomm's new 610 and 615 SoCs integrate LTE radio with eight 64-bit A53 cores and Adreno 405 graphics. The cores are bunched into groups of four, with each tuned to a different performance level. More granular control, which MediaTek says makes the difference, isn't yet possible. Nor is the A53 the most powerful - it's tuned for power not performance.
MediaTek says its octacore chips offer far more granular and responsive power control than tweaking two banks of four.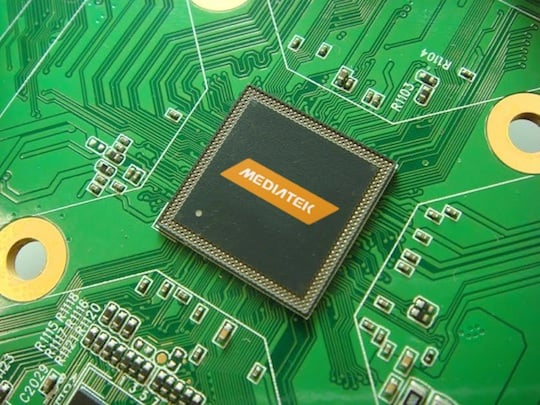 MediaTek's octacore now does 802.11ac
"We understand this much better than Qualccomm," says former Qualcomm marketing guru Johan Lodenius, speaking to The Register today. The current MediaTek CMO adds: "We know those markets better; now we see Qualcomm doing an 8-core, something they said it was dumb - who's in the lead now?"
Both Qualcomm and MediaTek are targeting the "super mid market", a bell curve between the starting retail price of $79, where smartphones sell today, up to $300. Qualcomm is moving down and MediaTek is moving up.
MediaTek announced another new octacore that should pop up in phones later this year: the MT6595. The SoC uses eight Cortex-A17s and integrates LTE, 4K video (aka H.265 Ultra HD), along with support for 802.11ac for the first time.
Lodenius knows Qualcomm as well as anyone: the former Ericsson chip designer led Qualcomm's marketing for eight years of astronomical growth, from 1996 to 2004, and joined the Taiwanese designer at the end of 2012.
"You should never tell the market what to do. They're still saying it's a marketing gimmick," Lodenius told us. "To me that just doesn't compute". ®