This article is more than 1 year old
Hey sailor, fancy putting your hands all over a NeRD fondleslab?
Navy tablet aims to stimulate seamen with secure reading platform
The US Navy is looking to upgrade libraries onboard its ships and submarines by commissioning a run of tablets designed specifically for use in remote and high security locations.
Dubbed the Navy eReader Device (NeRD) the tablet operates without any radio or external connections (beyond a power port) and comes preloaded with contemporary, classic and educational titles. The device, built for the Navy General Library Program (NGLP) by ebook service Findaway World, will not be offered to the general public.
That is probably for the best, as the NeRD would be extremely limited for use by us civilians. The tablet is said to operate without any network connectivity or removable storage; all titles on the readers are pre-loaded at the factory and cannot be removed by end users.
On Navy subs, where security is a top priority and both connectivity and storage are limited, the NeRD might be right at home. The Navy said that the tablet would allow soldiers to have access to large assortments of reading materials while on deployment at sea without the need to take up space with physical books.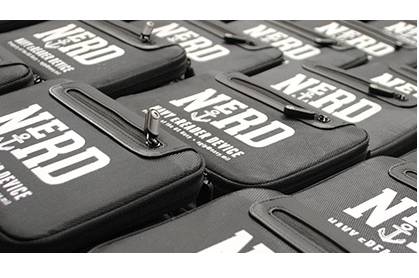 Pictured: a bunch of NeRDs
"Navy Installations Command is constantly seeking to provide our proud sailors around the world with new tools and resources that can enrich their lives," said Navy General Library Program manager Nellie Moffitt.
"NeRD addresses this goal head-on, with a library of digital titles in a convenient and secure package that circumvents longstanding NGLP challenges in content storage. By partnering with Findaway World, we now have the ideal reading solution for the digital age."
The company did not say whether the NeRD would make its way to other naval fleets around the world, but we'd venture to guess that building a tablet with no ports or wireless connections would not be a major engineering challenge for other vendors. ®