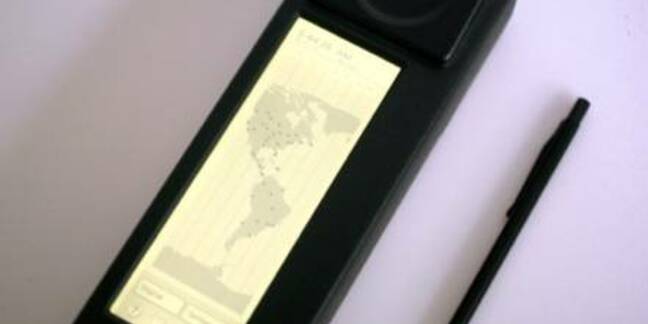 The BBC's flagship tech programme, Click, will host a lecture on the history of communications technology at the new Information Age gallery, which opens at the end of the month at the Science Museum.
The gallery is divided into six zones, each representing a different information and communication technology network: The Cable, The Telephone Exchange, Broadcast, The Constellation, The Cell and The Web.
The exhibition has been sponsored by BT, ARM, Bloomberg and Google along with lottery funding of £6.3m.
Phones on display will include "First Smartphone" the IBM Simon and an interesting historical display of other devices. These include the original William Thomson galvanometer used to receive the first telegraph messages sent across the Atlantic between President Buchanan and Queen Victoria in 1858, as well as the original Marconi radio transmitter that made the first public broadcast in 1922 with the famous words "This is 2LO calling" – announcing the arrival of the BBC and the birth of British broadcasting. You can also feast your eyes on two of the world's fastest supercomputers ... in the 1960s, mind. The Russian BESM-6 and the American CDC 6600 show computing on the front line of the Cold War. And to make you feel really old, there is also a NeXTcube.
The science museum says "Information Age: Six Networks That Changed Our World will be our biggest and most ambitious gallery to date and will feature over 800 objects from our world class collections, many of which have never been on public display. Using sophisticated interactive displays and experiences, the gallery will reveal personal stories about how our lives have been transformed by communication innovations over the last two centuries.
"As the single largest gallery inside the Science Museum, Information Age is one of our most ambitious projects ever", said Ian Blatchford, the museum's director.
The gallery will open on 25 October 2014. It will be supported by a programme of workshops aimed at family and education groups, as well as specially commissioned drama character shows and events. The BBC Click event will feature Lead Curator of the Information Age gallery Tilly Blyth, and James Gleick, Winner of the Royal Society Winton Prize for Science Books 2012 for his book The Information all nattering about 200 years of innovation.
Because it's the BBC and they can't do any science without some "art" Matthew Robins will be playing a harmonium and doing stuff with puppets.
As is usual with events on the BBC tickets are free, but it's worth noting that quite a lot more are distributed than there are places so you are well advised to turn up early even if you do have a ticket. This is done to make sure that the event is full because free tickets means a lot of no-shows. The Click event is on 27 October and is already sold out. ®
Sponsored: Webcast: Ransomware has gone nuclear