Aptare: Eight exabyte-juggler pimps its 'data centre MRI' product
Eight? Really?
---
Analysis Data centre infrastructure management console seller Aptare claims to have 8 or 9 exabytes of storage under management – a larger total than any storage company on the planet.
It also claims to make the only DC infra management console you'll likely need, which is quite a claim.
We first came across Aptare in the storage resource management reporting era of 2009-2010 along with Bocada and others. It added SAN fabric component coverage in June 2010, and then went off our radar. Now it's back.
The firm briefed an IT Press Tour in Silicon Valley in June and said it was still privately owned, by its near 100 employees actually, and is profitable with almost 1,000 customers*, most of them very large. This needs stressing: it claims a full 35 per cent of Global Fortune 100 companies are its customers, and some of them run millions of backup jobs a week across their global IT estates.
For example, CitiGroup is a customer and has 60 data centres world-wide, each with an Aptare collector pumping data to a central site.
We learnt that roughly one-third of its business comes through HDS, with whom it has an OEM deal; HDS' Hitachi Storage Reporter product uses Aptare's StorageConsole 6.5 platform.
Aptare's core perception is that you can't manage a data centre infrastructure unless you have an end-to-end view of how its components interact and can present that. It does this with the Aptare console, an agentless data collector from storage repositories, file systems, volume managers, operating systems, SAN switches, backup products, public clouds, and virtual environments.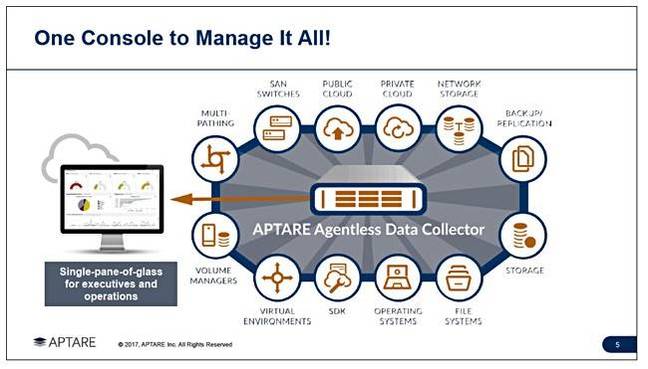 Each data centre can run the Aptare software, feeding results to a central portal.
The company generates and provides infrastructure information to operations, admin and executive staff, but doesn't automatically take any action based on the information it gathers. Its software can invoke scripts in third-party tools to move data or take other actions, but its own software doesn't do anything itself except gather component-level information, analyse it and present the results.
Capabilities
Basically Aptare picks up sensor information from the IT infrastructure components and builds a database, using an Oracle RDBMS, of metadata – information which can be cut, sliced and diced to provide high-level summaries or detailed drill-down exposures through dashboards. For example, Microsoft Azure virtual machine summary, Azure storage account listing, backup server media summary, and Tivoli backup master server overview.
The reasons customers use Aptare's SW includes finding unprotected data, storage optimisation, finding out which people and business units are using which infrastructure, regulatory compliance, SLA adherence, and ad hoc queries answering questions such as: "Is there orphaned capacity which can be reclaimed?"
Aptare says one large multi-national bank famously reclaimed 8PB of unused storage which was costing it $22m two weeks after starting with Aptare's console SW.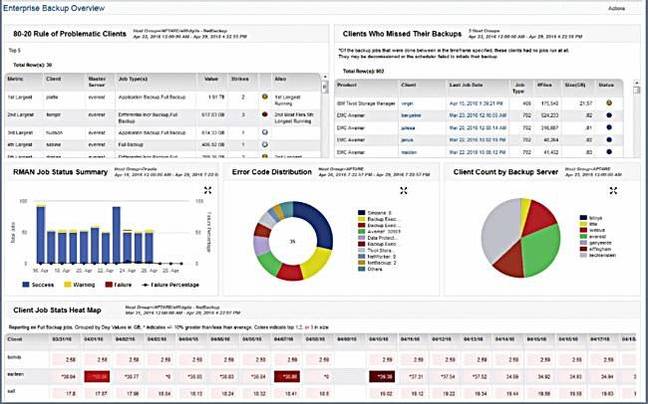 Aptare Console backup overview
Custom reports can built, using drag-and-drop to identify elements for the reports. There is an SDK for new data sources to be added.
Clark said: "Customers can opt in to share their performance profiles to Aptare.com for segments of their storage infrastructure. We retransmit anonymous info about performance profiles for performance comparisons and help spread best practices."
Founding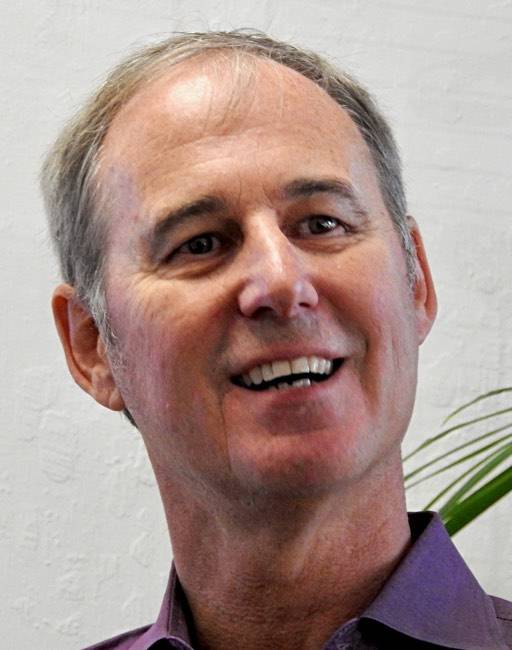 Aptare founder, CEO and President Rick Clark
Aptare is no startup; it's 24 years old, having been founded in 1993, by Rick Clark, amongst others. Clark said he took out loans and raided his children's college funds to find and risk the money starting up Aptare. There was no VC funding – the company being self-funded from the beginning.
This also meant that it could go its own way, without backseat-driving VCs trimming and changing the course en route with their own exit in mind.
Aptare has grown slowly and quietly, compared to a successful VC-funded firm which needs to make marketing noise to help it get attention from customers. Clark's firm has grown more by word of mouth than most.
What's its main strength? Clark says it's the depth and breadth of data gathered, stitched together and analysed: "No one provides the end-to-end view that we do. ... We're the MRI scan - the newer generic tools are just X-rays."
Aptare's software can run in Oracle's cloud and the business has a strategic relationship with Oracle, with an embedded software licence agreement. It's not yet listed on the Oracle Cloud.
Clark said: "We don't provide our own public cloud-based service. ... We're not in the Amazon Markeplace yet." Is this a hint that Aptare Console in AWS is coming for customers to use?
Asked how Aptare works with other vendors, Clark said: "EMC and NetApp have their own stuff. Infinidat doesn't and we partner... [But] Dell EMC uses our product to conduct storage assessments specifically around storage reclamation for their customers."
Why is it briefing the European press in the States now? The answer is simple enough; it wants to increase its European sales. Pay attention, value-added resellers. ®
* Back in 2010 it had 450 customers.
Similar topics
Broader topics