This article is more than 1 year old
Alphabay shutdown: Bad boys, bad boys, what you gonna do? Not use your Hotmail...
...or the Feds will get you ♪
Here you go
"The document was modeled after a personal financial statement – listing 'TOTAL NET WORTH' in bold at the top of the document," reveals the filing. "Below the net worth heading, Cazes broke down his 'holdings' into various subcategories such as 'Asset holdings' and 'Cash holdings,' as well as by each distinct cryptocurrency ... and method of storage. According to his financial statement, Cazes had a net worth of $23,033,975."
Even though his website routinely sold fake identities, neither Cazes nor his wife – who with a simple social media search we can discover works at Mahidol University in Bangkok – thought to use them to hide their illegal profits.
Their real names were also used to buy property in Bangkok – two houses, side-by-side and just seven minutes' drive away from Mahidol University. Other houses were found in Phuket, Cyprus, Antigua and Barbuda and added to the asset seizure.
And then there were the cars: a Lamborghini Aventador, a Porsche Panamera S, and a Mini Cooper – all registered to the same address in Bangkok.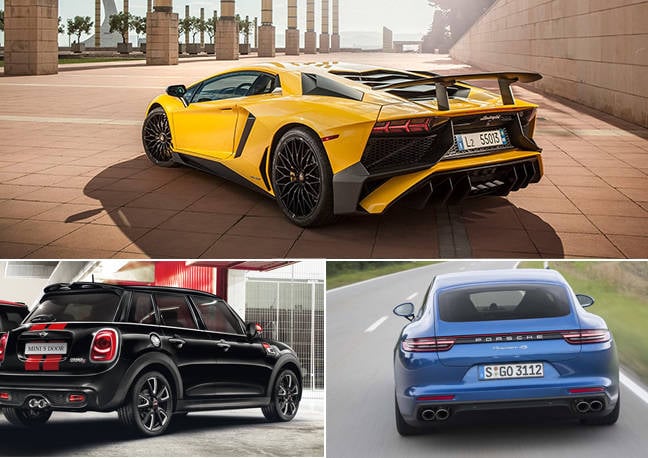 Luxury cars go bye-bye
In short, it is safe to assume that Cazes spent significantly less time thinking about how to disguise his identity and ill-gotten gains than he did making sure his website was patched and up and running. Not so much a career criminal as a nerd with a popular website.
Why did he use his actual email address and actual alias to set up a dark-web marketplace? We can only assume that he set it up on the spur of the moment and didn't expect AlphaBay to become as huge a marketplace as it did.
Why didn't he revisit the setup? Or shut the site down and start it up again in a more secure manner? Why didn't he use some of the millions of dollars he made from the site to create solid fake identities that he could then use to secure his money and assets? Did he imagine that the US authorities wouldn't be able to get to him in Thailand?
Bolt hole
There is some evidence that Cazes suspected that the net was closing in on him: investigators found a trail of documents in which he sent money outside the country.
He sought – and achieved – citizenship of Antigua and Barbuda by buying a $400,000 property there. The police found their passports in the house. And he was in the process of getting citizenship of Cyprus by investing more than €2m in real estate there. He even sent money from Thailand through Liechtenstein to Cyprus in an effort to hide his tracks.
But it was far too little, too late. His identity was already out there thanks to his Hotmail address. He was living in a house that he owned under his own name. And his unlocked laptop exposed all of his assets and his planned bolt-holes.
How close did he come to escaping before the cops arrived? Sadly, we'll never know. Just a week after Cazes was arrested and dumped in a Thai jail, he was found dead in his cell. The authorities say it was suicide. ®