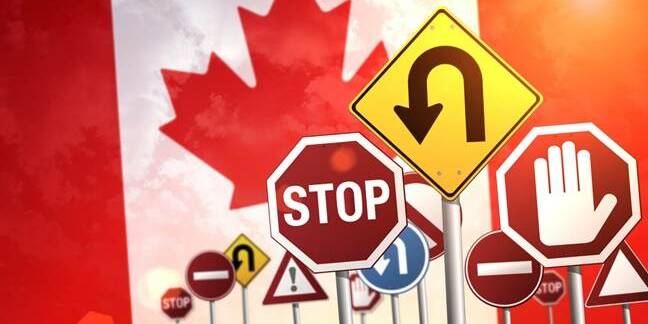 The Canadian Food Inspection Agency has banned the importation of Soylent on the grounds that it isn't a proper meal substitute.
The goopy gunk beloved by some techies (and occasionally unbeloved by their stomachs) has been trying to grow its business north of its US home base. But the government regulators in the Great White North blocked such attempts this month after negotiations by Soylent to avert a ban failed.
The Los Angeles-based biz's cyber-slime is no longer welcome in, or allowed to be imported into, Canada.
"The Canadian Food Inspection Agency (CFIA) recently informed us that our products do not meet a select few of the CFIA requirements for a 'meal replacement.' Although we feel strongly that these requirements do not reflect the current understanding of human nutritional needs, we respect the CFIA's regulations and will fully comply with any regulatory action they deem appropriate," said CEO Rob Rhinehart.
"Unfortunately, this means we are unable to bring any additional product into our Canadian warehouses until this issue is resolved."
Canada began an investigation into Soylent after last year's recall on its new food bars, when it turned out they were giving some consumers dodgy stomachs and gassiness.
As a result of the probe, the CFIA declared that its beef with the Soylent was that it was incorrectly labelled as a "meal replacement." Presumably Soylent offered to change some of the packaging but that wasn't enough.
In the meantime sales and shipments to Canada are no longer possible, although some people might know some Soyleggers who'd be willing to run supplies across the border for those up north who are too cool to chew. ®
Sponsored: Practical tips for Office 365 tenant-to-tenant migration