This article is more than 1 year old
'Mummy, what's felching?' Tot gets smut served by Android app
Google's Play Store fails again
Researchers have found a batch of over 60 malware-carrying apps in Google's Play Store designed to rob mobile users or show them pornography, all with a kid-friendly theme.
The malware, dubbed AdultSwine by security shop Check Point, was found in apps like "Drawing Lessons Lego Star Wars", "Fidget spinner for Minecraft" and "Spinner Toy for Slither", along with a large number of Android games. The apps were downloaded between three and seven million times before the infection was caught.
One father complained to Google that the software had exposed his four-year-old son to "a bunch of thilthy (sic) hardcore porn pictures".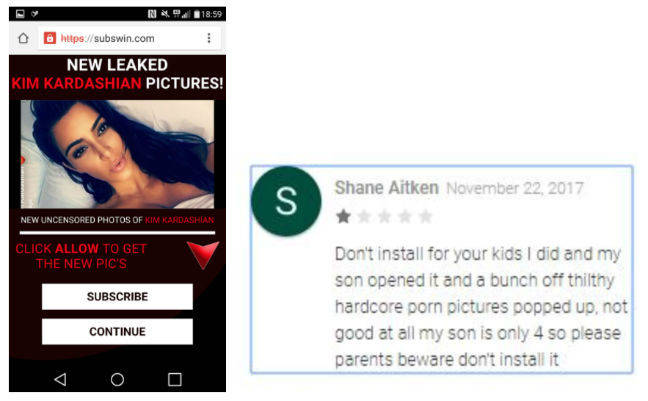 Time for a conversation, about dictionaries at the very least
AdultSwine offers a three-pronged approach to the operator. It can throw up a fake virus warning screen and get the user to download cleaning software that would more effectively pwn the phone, trick people into sending premium SMS messages with the offer to win a prize or just throw up websites aimed at the amateur gynecologist.
"We've removed the apps from Play, disabled the developers' accounts, and will continue to show strong warnings to anyone that has installed them," a Google spokesperson told The Register. "We appreciate Check Point's work to help keep users safe."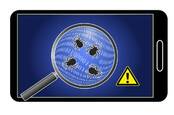 Another month, another malware outbreak in Google's Play Store
READ MORE
Such exclusively family-based apps are checked manually by Google for malware and ad content, according to those familiar with the situation, but the AdultSwine code was put out for general release. That gets machine checked and, despite the Chocolate Factory's AI virus-hunting protestations, past experience and research suggests malware writers are finding Google's malware seeking bots easy to evade.
"Apps infected with the nasty 'AdultSwine' malware are able to cause emotional and financial distress," said Check Point in a blog post.
"Due to the pervasive use of mobile apps, 'AdultSwine' and other similar malware will likely be continually repeated and imitated by hackers. Users should be extra vigilant when installing apps, particularly those intended for use by children." ®