This article is more than 1 year old
Patent quality has fallen, confirm Euro examiners
Extraordinary letter to EPO Admin Council blows up management claims
An extraordinary letter from nearly 1,000 patent examiners has confirmed what critics of the European Patent Office (EPO) have been saying for some time: patent quality has fallen thanks to a determined push by management to approve more of them.
The letter [PDF] has been sent to the EPO's Administrative Council (AC) – the only body capable of exerting control over the organization's runaway management – prior to its meeting later this month.
In it, 924 examiners complain that they are "submitted to constraints that are no longer compatible with fulfilling appropriately our duties within the Search and Examination divisions."
The letter – put together as a petition – continues: "We are far too often put in front of the dilemma of either working according to the European Patent Convention (EPC) and respecting the Examiner's Guidelines, or issuing 'products' as our hierarchy demands."
"We feel that timeliness and number of 'products' should not be the only criteria to assess the Office and examiners performance. But that attention should be paid to providing a high level of presumption of validity to the patents we grant."
The clear statement by so many examiners is an extraordinary rebuke to the EPO's current management, led by the organization's president Benoit Battistelli, who only last week boasted that they had managed to increase the number of patents approved last year.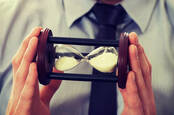 Europe's one-patent-court-to-rule-them-all rocked by 'Brexit, EPO reforms, German laws'
READ MORE
For several years, Battistelli has been forcing through a package of aggressive reforms that have caused an almost complete breakdown in communications between staff and management. These have led to him and his team being publicly criticized by politicians in Germany and Holland, the International Labor Organization (ILO), and numerous staff unions.
Quality street
Battistelli's defense for those deeply unpopular reforms – and the related disciplinary hearings against numerous staff that have resisted them – has also been that he is modernizing the EPO. He has persistently pointed to statistics over the number of patents increasing while their quality remains level as proof that he is doing a good job.
However for more than a year, EPO staff have warned that those stats have come at a cost: patent quality. And despite efforts to highlight the fact that EPO management has changed its systems in order to ensure that any fall in quality is now officially registered, the EPO's Administrative Council has continued to support Battistelli and implicitly support his efforts by failing to rebuke him.
In recent months, the EPO's customers – businesses seeking patents for their work – have started complaining publicly about the quality of the work they have been receiving from the EPO. But even those complaints have been questioned by AC representatives.
This letter from so many examiners working for the EPO is making it increasingly impossible for the AC to ignore the issue of falling patent quality and indeed the failing policies forced upon the organization by its management.
And in a clear sign of just how bad the situation has grown internally, the examiner letter even explicitly notes that they are unwilling to make their names public out of fear of attack by management.
"We put our name under this petition and sign it. However, by fear or reprisal, we request the Central Staff Committee to collect the signed petitions, to file them with a notary lawyer to certify the number of signatures and to send only the text of the present petition and the number of signatories to the AC, once it has been signed by at least 800 EPO examiners," the letter notes.
What do the examiners want? "We turn to you, Delegations of the Administrative Council (AC), the supervisory body of our organization. We feel it is our duty to inform you of the situation and consider it is yours to fund the appropriate response," the letter notes. ®