This article is more than 1 year old
Sprint, T-Mobile US sitting in a tree, M-E-R-G-I-N-G
It's technically an acquisition, but the headline fit so perfectly we couldn't resist
T-Mobile US will acquire rival Sprint for US$26.5 billion in stock, a transaction both mobile carriers hope will give them a lead in 5G.
The cell networks announced the agreement on April 29.
The two telcos hope together they can bulk up enough to do battle with Verizon and AT&T in the next generation wireless market.
T-Mobile US boss John Legere will be CEO of the combined business, and T-Mobile US COO Mike Sievert will be president and COO of the combined organization.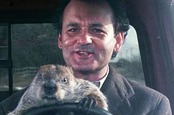 Sprint, T-Mobile US reignite mega-merger talks (again)
READ MORE
The two sides said that at Friday's close-of-trade prices the new business will be worth $146 billion. Legere said the new company will "create robust competition across wireless, video, and broadband".
Talks between T-Mobile US and Softbank-owned Sprint had begun and stalled before, with the most recent prior proposal failing five months ago.
Sprint CEO Marcelo Claure, who will sit on the board of the new company said: "5G is coming, and what happens in the first few years of a new technology is crucial."
Legere highlighted the two companies' spectrum assets as a key driver of the transaction – Sprint's 2.5 GHz spectrum and T-Mobile's 600 MHz holdings will make it easier for them to roll out 5G across America, creating "the highest capacity mobile network in US history".
The deal almost certainly won't sail through, given the competitive implications that flow from reducing the number of major mobile carriers in America. So brace for regulatory rumblings a-plenty before the deal goes down. ®