Amazon Web Services has announced a new and significant marquee customer: Verizon.
The US telco is significant because it once tried to get into the cloud caper itself. Way back in 2011 Verizon acquired Terremark for US$1.1bn because it felt it had no chance of making a go of cloud with organic growth alone.
It was wrong: Verizon had no chance even with Terremark aboard and in 2016 sold a bunch of data centres to Equinix before in 2017 offloading its cloud to IBM.
But even before those sales, Verizon did some work in AWS, which was quite a vote of confidence in its own offerings.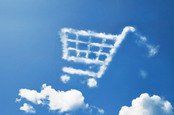 Data centre down: Budget plane-ride mart Ryanair goes all in with AWS
READ MORE
Now AWS has triumphantly announced that Verizon "is migrating over 1,000 business-critical applications and database backend systems to AWS."
But Verizon has left its options open by naming AWS its "preferred" cloud, but not its only cloud. That's is sensible because it's best to have the chance to cherry-pick cloud services that best match particular needs.
It's no surprise that Verizon's cloud failed because telcos everywhere struggle to break out into new markets. At least it's not alone in failing: Cisco, HPE and VMware also abandoned their own public clouds, the latter two companies teaming with Microsoft and AWS respectively.
Whether anyone can join those two companies in the top tier of cloud is now a decent question. Google and Oracle are charging hard, with IBM closing in on a refresh of its cloud. But the chasing pack mostly offers vanilla infrastructure-as-a-service rather than the big clouds' potent combination of infrastructure and hyperscale software services. ®