Western Digital wonders why enterprise isn't keen on its solid-state drives
We must sell more!
---
Western Digital's final fiscal 2018 quarter delivered strong results that were let down by disappointing enterprise SSD sales.
In the quarter to the end of June revenues were $5.1bn, 6 per cent up on a year ago, with profits of $756m, 170 per cent higher than last year's $280m.
Full-year revenues were $20.65bn, 8 per cent higher than fiscal 2017's $19.1bn, with disappointingly low profits of $675m due to the US accounting changes earlier this year. Last year's profits were $397m.
In the final quarter WD generated $863m of operating cash flow. Capital investments of $225m resulted in free cash flow of $638m. In fiscal 2018 it generated $4.2bn in operating cash flow, up 22 per cent from the year before. After deploying $1.6bn on capital investments, free cash flow was $2.7bn.
Segment-wise, the June quarter revenue for Data Center Devices and Solutions was $1.6bn, up 14 per cent year-over-year with growth driven by cloud-related storage.
Client Devices revenue was $2.5bn, an increase of 3 per cent year-over-year, with significant growth in mobile and embedded products offset by client compute devices.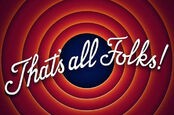 Western Digital formats hard disk drive factory as demand spins down
READ MORE
Client Solutions revenue was $1bn, up just 2 per cent year-over-year, with sales through retail singled out.
WD sold 39 million disk drive units; it was 43.1m a year ago. Broken down, that's 9.6 million notebook drives, 8.2 million desktop spinners, 8.9 million consumer electronics drives, 4.8 million branded drives through retail and 7.5 million enterprise drives, mostly high-cap helium-filled products.
President and COO Mike Cordano said overall exabyte growth in capacity enterprise was more than 90 per cent year-over-year in the first half of calendar 2018, and estimates it will be more than 65 per cent year-over-year for calendar 2018.
WD doesn't break out its separate disk drive and flash-based product revenues so we don't know how many SSDs it sold and what revenue they contributed. However, CEO Steve Milligan commented on enterprise SSD results in the earnings call:
Our execution in the enterprise SSD area has not been as good as it needs to be. It is a strong focus of ours, there is no question. It has been a strong focus for a long time. We've had some execution issues from a product development perspective.
"We've made some changes," he added. "We're making some progress, and you're going to begin to see some new product introductions in that area, given some of the changes that we've made as we approach the end of this calendar year and into 2019.
"It'll begin to have a more material impact in terms of our financial results as we progress through 2019. But that is clearly an area that I have been disappointed in from an execution standpoint, but make no mistake, it is a key focus item for us as a company."
He mentioned ramping up more mainstream NVMe product in calendar 2019.
Milligan said flash supply had been tight for several quarters due to the complexities of technology convergence, such as the move from 2D to 3D, and then in 3D to higher layer counts. These technology conversions are maturing and manufacturing yields are improving, so the rate of flash supply growth is also increasing.
We estimate that in calendar 2018, industry bit growth will be at the high end of the long-term range. These factors, together with a softer demand environment in key sectors such as mobility, are causing flash pricing to decline in a rate faster than in past quarters. The flash industry has been in the midst of adjusting to these normalisation trends.
Milligan expects pricing pressure to continue through the remainder of calendar 2018. In this context and in response to the changing market environment, WD is reviewing its near-term capital investment plans for flash with joint-venture partner Toshiba Memory Corporation.
Cordano said WD wants "to moderate the near-term pace of capital investments". WD has set up a $5bn share repurchase programme, and is paying shareholders a dividend.
Next quarter's revenues are expected to be between $5.1bn and $5.2bn. They were $5.18bn a year ago, so no boost from enterprise SSD sales there. ®