This article is more than 1 year old
Get drinking! Abstinence just as bad for you as getting bladdered
British civil servants go bonkers with no booze, or too much
Here's a bit of good news. If you like alcohol, then keep drinking, and if you don't, then you should start drinking – in moderation, of course, unless you want to increase your chances of developing dementia.
A study published in the British Medical Journal this month shows that the risk of dementia increases for middle-aged people whether they consume too much alcohol – more than 14 units (six glasses of wine or six pints of four-per-cent beer) per week – or if they abstained from it.
Scientists tracked 9,087 British civil servants aged between 35 and 55 in 1985, who had signed up to the Whitehall II Study, a long-term investigation into how work, stress, and lifestyle had an impact on an individual's health. One of the diseases they were interested in was dementia.
The human guinea pigs were assessed on their alcohol consumption based on questionnaire answers over the course of 17 years spanning from 1985 to 2002. The average age of participants was 50.
At the end of the study, after a mean follow-up period of 23 years, there were 397 cases of dementia. The average age of the diagnosis was 76. The chances of losing your marbles are higher for those who didn't drink a drop of alcohol compared to people who consume about 1-14 units of booze per week.
But for the poor civil servants chugging more sauce, going beyond another 7 units more per week increased the chance of dementia by 17 per cent. Surprise, surprise, this group was more likely to be beer drinkers.
Grape over grain
What is slightly odd, however, is that the higher risk of dementia for people who abstained from alcohol was only apparent if they didn't drink wine. So, if you're going to drink a bit maybe it's best to go for wine rather than beer or spirits.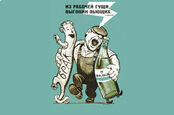 No top-ups, please, I'm a millennial: Lightweight yoof shunning booze like never before
READ MORE
The researchers aren't sure why exactly, but it could be something to do with the fact that some of the added risk for dementia comes from a greater risk of stroke. Previous studies showed that wine could help prevent strokes as it contains resveratrol, a chemical that has been linked to lowering inflammation and preventing blood clots.
"This study is important since it fills gaps in knowledge, but we should remain cautious and not change current recommendations on alcohol use based solely on epidemiological studies," according to the paper.
"The next steps should include confirmation of findings in other long term cohort studies and ideally a randomised clinical trial, to answer pressing questions about the possible protective effects of light to moderate alcohol use on risk of dementia and the mediating role of cardiovascular disease." ®
Boozenote
A lot of us like a tipple or two, but as the eggheads noted, don't forget the downsides to alcohol while interpreting the above findings:
The present findings on alcohol abstinence should therefore not motivate people who do not drink to start drinking given the known detrimental effects of alcohol consumption for all cause mortality and diseases such as neuropsychiatric disorders, cirrhosis of the liver, and cancer. Excessive alcohol drinking is detrimental for the brain, but the level from which this effect is evident is less clear.