This article is more than 1 year old
Amazon meets the incredible SHRINKING UK taxman
£1.7m tax on profits of £72.4m thanks to a surging share price
Box-slinging cloud botherer Amazon unveiled some impressive results for its UK tentacle last year, and some even more impressive tax efficiencies.
In filings available from the UK's Companies House, the box shifter reported an impressive turnover a gnat's whisker shy of £2bn* in 2017, up from £1.5bn a year before. Wafer-thin margins, which cause headaches for its high street competitors, meant that pre-tax profits stood at £72.4m, up from the previous year's £24.3m.
HMRC were doubtless rubbing their hands with glee at the prospect of a sizeable chunk of corporation tax being tipped into the Treasury's coffers, but a breath-taking tax deduction mainly due to share-based awards meant tax collectors only saw £1.7m in payments, down from £7.4m in 2016. (Have a look at page 16 of those Companies House numbers, readers – on Amazon's S3, ironically – and see how Bezos's boys got a credit note for £1.3m back in '16 once Amazon had applied what it described as "adjustments".)
2017's figures drew ire from MP Margaret Hodge, and the politician has not held back this time around, taking to Twitter to criticise the tax practices of the US-based retail giant.
#Amazon are acting outrageously by not paying their fair share of tax on profits earned in the UK. They use public services but fail to pay for them. They undercut our high streets, destroying British jobs and businesses. Time for the Govt to get tough! https://t.co/NPeG97ElIh

— Margaret Hodge (@margarethodge) August 3, 2018
Sadly, her wishes are likely to go unanswered. The government appears more interested in pursuing contractors falling foul of IR35 than dealing with a corporate taxation system that has allowed Amazon to reach new lows of tax payment. The filing also notes that Amazon had 19,749 UK employees in its box-flinging arm in 2017 (up from 2016's 14,118), which will have focused government minds wonderfully.
Web Services – revenues way up, tax bill way down
It was a similar story for the UK arm of Amazon's cloudy web division. Turnover, according to the Companies House filing for the end of 2017, showed a near doubling of revenue from £53.5m in 2016 to £98.8m in 2017. Operating profits also saw a jump, from £2.7m to £5m.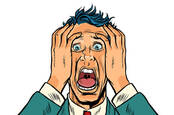 HMRC opens consultation to crack down on off-payroll working in private sector
READ MORE
However, thanks again to some share-based shenanigans for some of the 439 employees (up from 244 in 2016) Amazon was able to get its tax bill down to £155k in 2017 from the not-particularly-lofty level of £404k in 2016.
Because Amazon's share price has surged in recent years, the value at which awards have vested has been substantially more than the value they were when given to employees. This has played a part in calculating the impressive level of taxation.
The Register has contacted Amazon UK for a comment on the tax bill, but we doubt it will be substantially different from last year's: "We pay all taxes required in the UK and every country where we operate." Except this time with more party poppers going off in the background. ®
* £1.987697bn, to be exact.