Your mates vape. Your boss quit smoking. You promised to quit in 2019. But how will Big Tobacco give it up?
It won't, not without its tentacles stuck into all manner of nicotine alternatives
---
Comment The world just might not be ready for a major tobacco company unveiling a campaign to get all its customers to quit smoking. "Staggering hypocrisy," cried Cancer Research UK responding to Philip Morris International's four-page ad in the UK's Daily Mirror in October. "If Philip Morris really want to help people stop smoking, the best thing they could do is stop making cigarettes. But that's not going to happen."
Indeed not, at least in the immediate future. Philip Morris International (PMI) could certainly commit corporate suicide to expiate its sins as an imperfectly reformed Evil Tobacco Baron, but so long as there is a demand for cigarettes, that would have zero effect. Or even a negative one.
The remainder of Big Tobacco would still be standing, albeit also looking hopefully towards vaping as a likely future market, and even if they all gave up cigs, plenty other outfits would be ready to step in. Prohibition? Well, we know how that works out.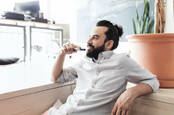 Vaping ads flout EU rules, even if to promote healthier lifestyles
READ MORE
Smoking has been in decline in recent years, while use of alternative products such as vapes and e-cigarettes have increased. These two trends are at least to some extent related, but it would be reckless to assert that the increase in the latter is entirely due to the decline in the former. That's certainly not the opinion of US Food and Drug Administration (FDA) Commissioner Scott Gottlieb, who has warned of an epidemic of vaping products among teenagers.
And just this month US Surgeon General Jerome Adams warned: "E-cigarette use among youth has skyrocketed in the past year at a rate of epidemic proportions," citing an FDA survey that indicated a 75 per cent increase in use by high school children in the past year.
In September the FDA gave e-cigarette companies a 60-day deadline to come up with plans to stop selling their products to teenagers and minors. This was followed up in October with warning letters to 21 companies asking them to show they haven't violated an exemption that allows them to sell vaping products while the FDA works out how to regulate them. The FDA also recently mounted a surprise inspection of market leader Juul's San Franciso HQ, seizing thousands of pages of documents.
The FDA and regulatory bodies worldwide have been caught napping by vaping and alternative tobacco products, particularly in the former case. Import a pile of cheap hardware from the Far East, brew up a variety of enticing nicotine-laced liquids, set up a website and, hey: you're a vaping company. The regulators can certainly get a lid on the big five, who have been on their best behaviour after the, uh, other matter, but dealing with the rest likely involves a deal of whack-a-mole.
In the US, the FDA was initially receptive to the notion that vaping might help people quit smoking, but now it worries about a whole new market consisting of teen vapers. Hence the deadline, the warning letters and the Juul raids, and hence Juul's removal of flavoured products from retail in November.
What happens next depends on the regulators. There will be rules, and they'll quite possibly be as tough on the conventional tobacco market, which seems to be what the Surgeon General's department is leaning towards. But prohibition won't be viable, and the regulators do broadly accept these products have a useful role on getting people off cigarettes.
This is where the big five have advantages. Along with the widespread opprobrium, over the years they've acquired large numbers of scientists, lobbyists and lawyers. They've been negotiating with the FDA for decades, and given their history they know they need to be squeaky clean. Or at least as squeaky clean as you can be when you're still selling coffin nails.
PMI is a tobacco company, but not the one you probably think it is. It was formerly the international arm of Philip Morris, but was spun off in 2008 by parent company Altria. Altria continues to own Philip Morris USA, which remains pretty much a tobacco company, but had been rumoured to be stalking Juul for some time. As it happens, on 20 December Altria agreed to plough almost $13bn into Juul for a 35 per cent stake in the company.
Altria also recently bet $2.4bn on 45 per cent of Canadian marijuana company Cronos Group. Marijuana is legal for recreational use in Canada, but while it's been legalised in several US states, it remains illegal under federal law. You can see Altria's thinking here.
PMI is headquartered in Lausanne, Switzerland, and operates a substantial R&D centre, the Cube, housing over 400 scientists and researchers at Neuchâtel on the shores of its eponymous lake. It was built next to an existing tobacco factory which still produces cigarettes but also manufactures packs of PMI's Iqos heated tobacco products.
PMI isn't authorised to sell its products in the US, but it has two applications currently with the FDA. One for Modified Risk Tobacco Product (MRTP) authorisation, and the other a Pre-Market Tobacco Application (PMTA).
The MRTP application was submitted in 2016, and the PMTA one year ago, PMI Director of Global Communication Tommaso Di Giovanni told The Register. MRTP authorisation would allow PMI to inform consumers of any reduction of risk or exposure in its products, so clearly it has to be proved to the FDA's satisfaction that this is the case.
Which is where the Cube's scientists come in. Moira Gilchrist, VP science and public communications, said there are clear trust issues with what a tobacco company scientist has to say, and that the company is taking this head on by being "absolutely transparent".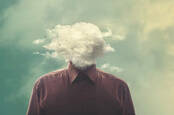 Vaping on the NHS? Don't hold your breath
READ MORE
Gilchrist, who is ex-pharma, said the objective is to "develop and assess [products] just like a pharma company would", publishing peer-reviewed papers and inviting people to replicate and review PMI's results. These typically show a substantial reduction in toxicants over conventional tobacco products, and recent government reports in the UK, Germany and the Netherlands have tended to support this. Heated tobacco products are still higher risk than vape products, and as Gilchrist stressed, nicotine products are not risk-free either.
In order to win regulatory approval, heated tobacco product manufacturers need to have a standard product that produces standard results when it's tested for toxicity. So the tobacco is first ground up (into, one supposes, snuff) then turned into paper-like sheets. These are then crimped so that it can be rolled into a short mini cigarette.
To "smoke" this, the user inserts it into a device that houses a combination heating element and temperature regulator, based on technology borrowed from the auto industry. The element heats the tobacco at a constant temperature so emissions are produced at a stable level, meaning you've got stable data to pass on to the regulators.
It's the burning in a cigarette that produces most toxic gasses, so heating the tobacco instead produces a cigarette-like effect while substantially reducing the damaging effects.
Still, it's clunkier than smoking the real thing, and most people won't feel particularly cool smoking a mini cigarette with a stubby holder type thing at the opposite end. Which in some senses is an advantage as you don't want teens picking it up. Broccoli-flavoured vapes then? Now there's an idea.
Although heated tobacco products are more dangerous than vapes, in the long run the latter may paradoxically be more exposed to regulatory action than heated tobacco. There are established tobacco market frameworks that could support the latter, while vaping is a work in progress.
If – as the FDA suspects – fruity flavours and cute packaging encourage teens to take up vaping, the vendors will face a crackdown. The FDA is currently considering a ban on menthol cigarettes, which it sees as encouraging teenagers to take up smoking, and should it do that, it's hard not to see it taking aim at flavoured vaping.
Heated tobacco, on the other hand, is pretty much a safer variety of cigarette, up to 90 per cent so, and while cigarettes remain legal then logically it too should be legal. All three varieties of nicotine delivery face regulatory concerns about teen uptake, but heated tobacco seems most likely to be adopted by people wanting to quit smoking, while vapes seem to be the ones that the youth market finds cool.
PMI insists that its products aren't aimed at the teenage market, those who've already stopped smoking, nor at non-smokers. But is it credible that you can solely sell products to current smokers without picking up at least some of the others? More realistically, you're probably banking on the regulators seeing some leakage as being unavoidable, and compensated for by the health advantages.
As US Health & Human Services Secretary Alex Azar put it: "Combustible cigarettes remain the leading cause of preventable death in the United States, and providing an effective off-ramp for adults wanting to quit using them [e-cigarettes] is a public health priority. But we cannot allow e-cigarettes to become an on-ramp to nicotine addiction for younger Americans." So a "balanced policy approach" is needed.
Which means tighter, more tobacco-like restrictions on e-cigarettes, and some form of regulatory framework for modified-risk tobacco. When Big Tobacco actually, entirely, totally gives up smoking is, however, anybody's guess. ®